US wants help finding parents deported without their children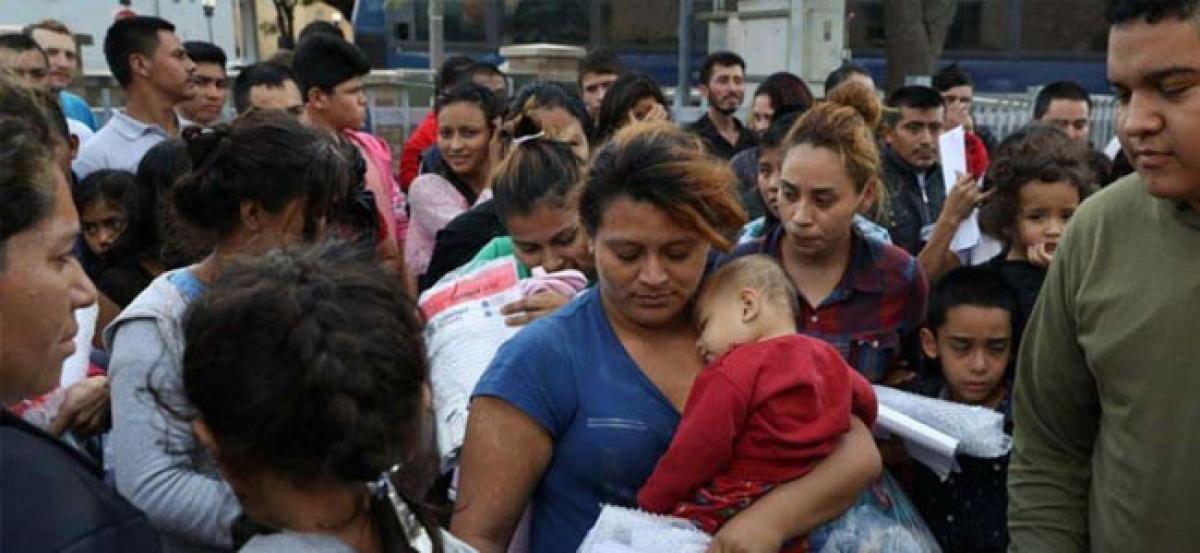 Highlights
The US government told a federal court judge on Thursday that volunteers and nonprofit groups, rather than government officials, should take the lead in locating more than 400 immigrant parents who were separated from their children at the USMexico border and deported from the United States
The US government told a federal court judge on Thursday that volunteers and non-profit groups, rather than government officials, should take the lead in locating more than 400 immigrant parents who were separated from their children at the US-Mexico border and deported from the United States.
The proposal came in a San Diego Federal Court lawsuit challenging some 2,500 family separations initiated by the Trump administration as part of its "zero tolerance" policy to curb illegal immigration.
In the case, brought by the American Civil Liberties Union, Judge Dana Sabraw ordered the government to reunify the families by July 26, but that deadline was not fully met.
While more than 1,900 children have been reunited with their families, or seen their cases resolved in other ways, hundreds remain separated, including the children of more than 400 parents no longer in the United States, according to the government's latest filing.
In its plan for reuniting those families, filed with the court on Thursday, attorneys from the Department of Justice said that the government would supply what information it had about the deported parents to the plaintiffs' attorneys.
At that point, the filing said, "plaintiffs' counsel should use their considerable resources and their network of law firms, NGOs, volunteers, and others," to establish contact with deported parents and determine their wishes.
The ACLU has repeatedly said that it would assist with efforts to find the deported parents, but the group made clear in Thursday's filing that it expected the US government to bear ultimate responsibility for locating them.
Most of the removed parents were returned to their home countries of Guatemala, Honduras and El Salvador.
"Not only was it the government's unconstitutional separation practice that led to this crisis, but the United States Government has far more resources than any group of NGOs," the ACLU said in the filing.
The ACLU noted that the government seemed not to have addresses for some 120 of the deported parents. Government lawyers said they would need until Aug. 10 to go through the files of the children of those parents to find information that could help in the search.
Judge Sabraw will hold a hearing on Friday to discuss the ongoing reunification efforts. He is also expected to decide soon when to lift a stay that prohibits rapid deportation of reunited families.
Government lawyers told Sabraw last week that about 300 children were in family detention centers, and could be deported quickly once the judge allowed it.
The ACLU has argued that the reunified families need time to discuss their options with legal counsel.
A separate class action lawsuit recently brought in the District of Columbia on behalf of separated children seeks a separate stay on deportations. That lawsuit said that minors should be allowed to remain in the United States to pursue their legal rights apart from their parents.
The Trump Administration ended family separations in June, after weeks of international outcry over the policy.