ECP to hear case against Imran Khan for controversial vote casting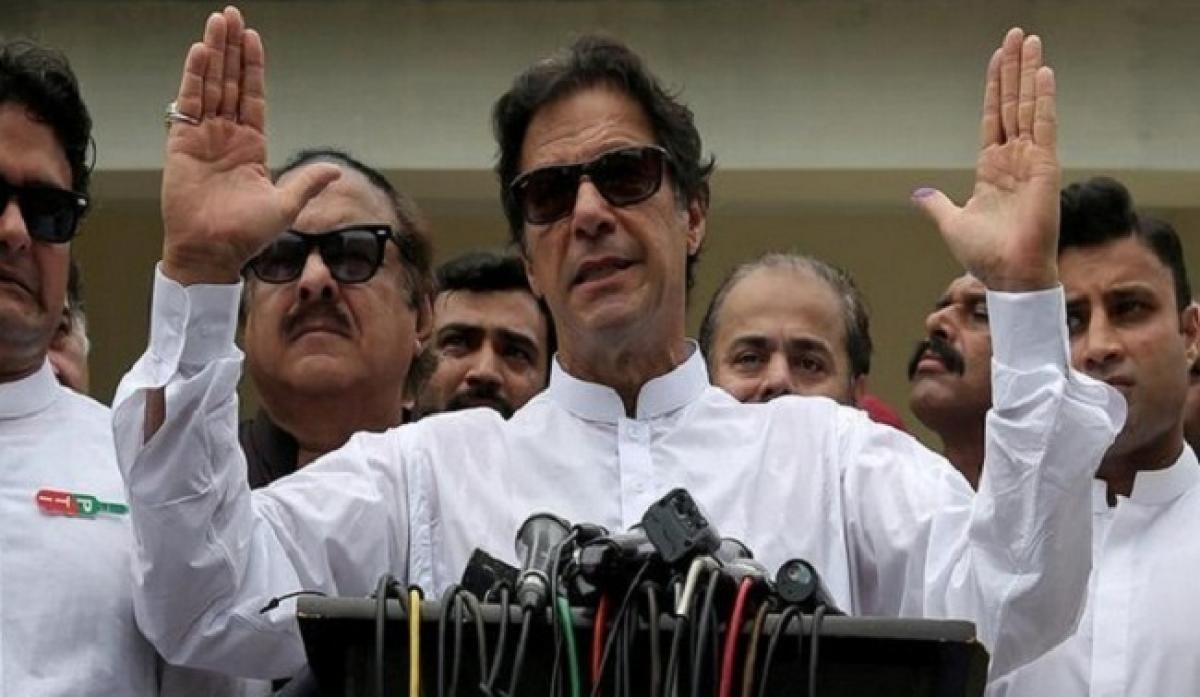 Highlights
The Election Commission of Pakistan ECP on Thursday will hear the case against Pakistan Prime Minister to be, Imran Khan for voting in full public view at his NA53 Islamabad constituency during the general elections last month
Islamabad [Pakistan]: The Election Commission of Pakistan (ECP) on Thursday will hear the case against Pakistan Prime Minister to be, Imran Khan for voting in full public view at his NA-53 Islamabad constituency during the general elections last month.
The ECP had taken cognizance of Khan, who violated the electoral code of conduct and sought a written reply for the same on July 30. Khan's counsel Babar Awan will appear before the electoral body to hear the case, Geo News reported.
In a video which was doing rounds on social media, the Pakistan Tehreek-e-Insaf (PTI) chairman was caught on camera publicly stamping his ballot paper in the NA-53 constituency in Islamabad.
Khan defeated former Pakistan Prime Minister Shahid Khaqan Abbasi from the NA-53 seat by nearly 49,000 votes. However, the ECP withheld the victory notification, owing to the pending case against the cricketer-turned-politician.
Failure to maintain the secrecy of vote attracts a punishment of six months in jail and a fine of 1,000 Pakistani rupees, according to Section 185 of the Election Act 2017, The Dawn reported.
The PTI party earlier said that Khan did not violate any election rules. Furthermore, it also hit out at the ECP of not discharging its function to curb the spread of unverified media reports.
Pakistan went to polls on July 25 and the PTI had emerged as the single largest party with 116 seats, after the ECP released the complete results for 270 of 272 National Assembly (NA) constituencies.