Pilgrims descend on Mecca for smart haj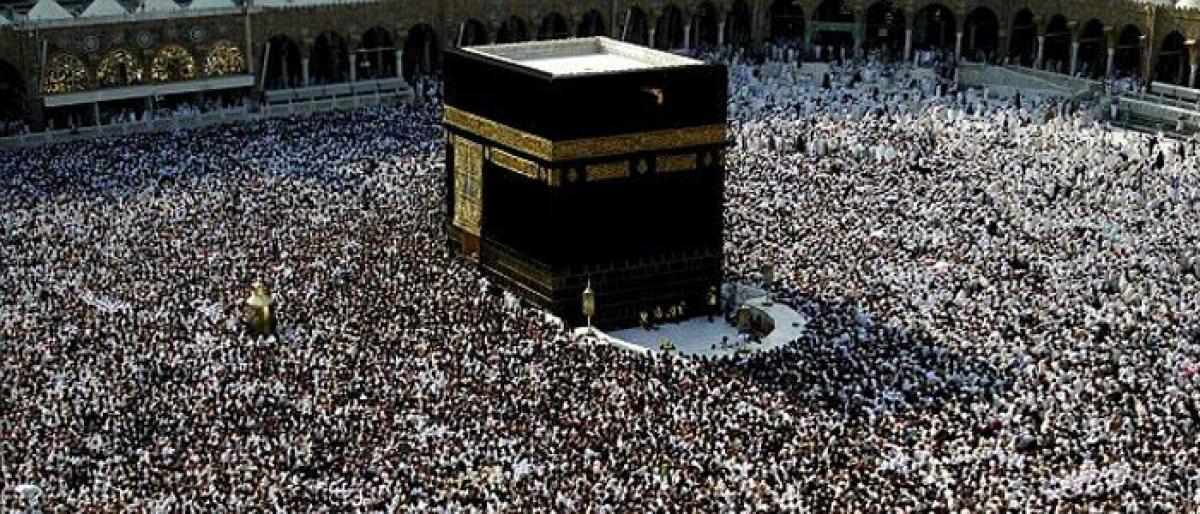 Highlights
Two million Muslims gather in Saudi Arabia this week for the haj as the annual pilgrimage becomes increasingly hitech with apps to help the faithful navigate Islams holiest sites This year the haj comes with the ultraconservative kingdom witnessing an unprecedented pace of change, finally ending a ban on women driving, while remaining firm in the face of any dissent
​Mecca: Two million Muslims gather in Saudi Arabia this week for the haj as the annual pilgrimage becomes increasingly hi-tech with apps to help the faithful navigate Islam's holiest sites. This year the haj comes with the ultra-conservative kingdom witnessing an unprecedented pace of change, finally ending a ban on women driving, while remaining firm in the face of any dissent.
One of the five pillars of the world's fastest-growing religion, the haj is expected to draw two million people from around the globe this year. By Thursday, more than 1.6 million people had already arrived in Saudi Arabia for the pilgrimage, which runs from Sunday to Friday. Thousands could be seen arriving in Mecca, with groups from different countries wearing distinct colours to set them apart.
Some pilgrims pushed their elderly relatives on wheelchairs, while others stopped to call family members back home on video chat or buy ice cream as temperatures soared above 40 degrees Celsius (104 Fahrenheit). For many, it is their first time away from home.
Every Muslim is required to complete the hajj at least once in their lifetime if they have the means to do so. Many were visibly moved to be so close to Islam's holiest site -- the Kaaba, a black masonry cube in the centre of Mecca's Grand Mosque. "I feel as light as a feather," said Senegalese Fame Diouf, who travelled from Amsterdam.