Release of Christian woman acquitted in blasphemy case in Pakistan delayed due to protests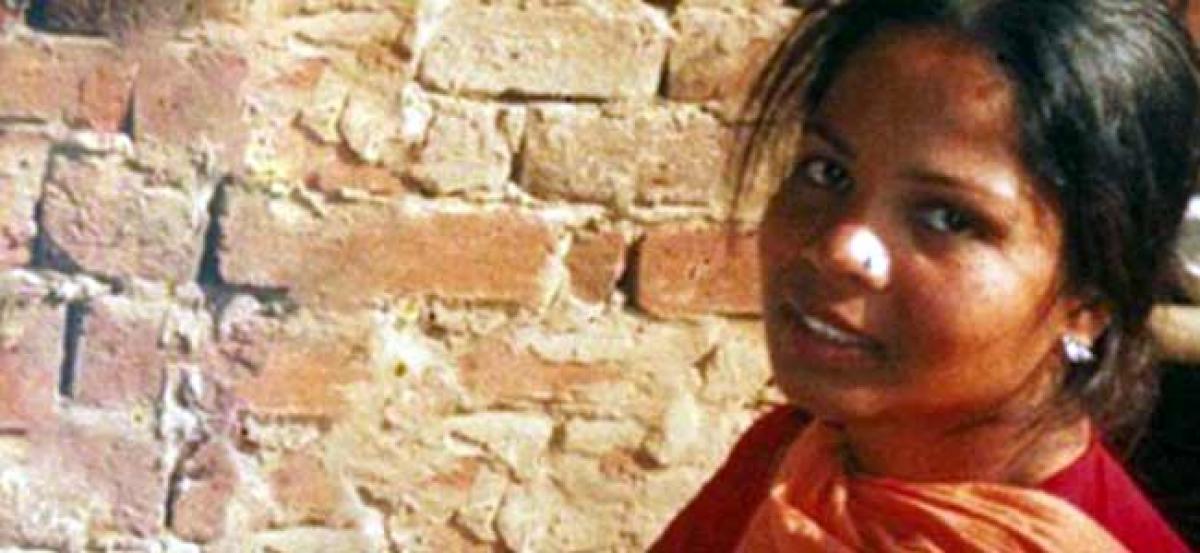 Highlights
The release of a Christian woman who was acquitted after being sentenced to death for committing blasphemy has been delayed after talks between Pakistan government and radical Islamists hardliners have completely failed
Islamabad: The release of a Christian woman who was acquitted after being sentenced to death for committing blasphemy has been delayed after talks between Pakistan government and radical Islamists hardliners have "completely failed". Asia Bibi, a 47-year-old mother of four, was convicted in 2010 after being accused of insulting Islam in a row with her neighbours. She always maintained her innocence, but has spent most of the past eight years in solitary confinement.
The Supreme Court's judgement, which was pronounced on Wednesday, triggered protests across Pakistan with protestors led by Islamic political party Tehreek-i-Labaik Pakistan (TLP) and other groups blocking major highways and roads in different parts of the country. A Twitter account associated with Tehreek-i-Labbaik Pakistan chief Khadim Hussain Rizvi has claimed that "the talks with the government have completely failed", Dawn news reported. Rizvi also asked for complete shut down on Friday after talks were failed.
According to the tweet, the talks were attended by the representatives of the government as well as security agencies. Bibi plans to leave Pakistan, her family was quoted as saying by the report. She remained at an undisclosed location on Thursday where she was being held for security reasons, awaiting her formal release, her brother, James Masih said. He said Bibi simply would not be safe in Pakistan. "She has no other option and she will leave the country soon," he said. Masih would not disclose the country of her destination but both France and Spain have offered asylum. Since the landmark ruling, radical Islamists have blocked highways and damaged or set fire to dozens of vehicles to pressure the government to stop Bibi's release from an undisclosed detention facility.
The protest entered the third day and several major roads in Lahore, Islamabad, Karachi and other cities were blocked, according to police. Bibi's husband, Ashiq Masih, had returned from Britain with their children in mid-October and was waiting for her to join them, the brother added. The family is in hiding for fear of attacks by those angry at the court's ruling, and still waiting to be reunited with Bibi, the report added. With Bibi soon to be free, her family is struggling to make plans. They would prefer to leave the country to be safe, but there are plans in place. "We haven't got any contact yet either from Pakistani authorities or anyone from outside," her brother-in-law Nadeem said.
Meanwhile, her lawyer says he is facing the wrath of extremists and wonders who will save him. But despite the threats against him, Saiful Mulook says he regrets nothing, and will continue his legal fight against intolerance. "The verdict has shown that the poor, the minorities and the lowest segments of society can get justice in this country despite its shortcomings," he said after the verdict.