Saudis close to Crown Prince discussed killing enemies: NYT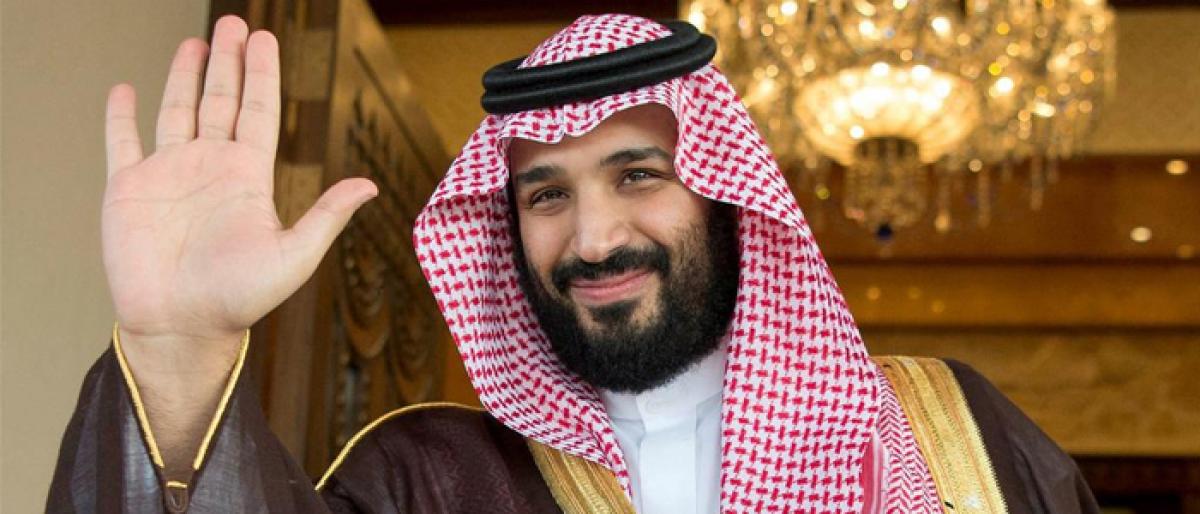 Highlights
Top Saudi intelligence officials close to Crown Prince Mohammed bin Salman asked a small group of businessmen last year about using private companies to assassinate enemies of the Kingdom, The New York Times reported
New York: Top Saudi intelligence officials close to Crown Prince Mohammed bin Salman asked a small group of businessmen last year about using private companies to assassinate enemies of the Kingdom, The New York Times reported.

The Saudis inquired at a time when Prince Mohammed, then the deputy crown prince and defence minister, was consolidating power and directing his advisers to escalate military and intelligence operations outside the Kingdom, informed sources told The Times on Sunday.

Their discussions, more than a year before the killing of The Washington Post journalist Jamal Khashoggi, indicate that top Saudi officials have considered assassinations since the beginning of Prince Mohammed's ascent.

Saudi officials have portrayed Khashoggi's death as a rogue killing ordered by an official who has since been fired.

But that official, Maj. Gen. Ahmed al-Assiri, was present for a meeting in March 2017 in Riyadh where the businessmen pitched a $2 billion plan to use private intelligence operatives to try to sabotage the Iranian economy, the sources said.

During the discussion, part of a series of meetings where the men tried to win Saudi funding for their plan, General Assiri's top aides inquired about killing Qassim Suleimani, the leader of the Quds Force of Iran's Revolutionary Guards Corps and a man considered a determined enemy of Saudi Arabia.

George Nader, a Lebanese-American businessman, arranged the meeting.

He had met previously with Prince Mohammed, and had pitched the Iran plan to Trump White House officials.

Another participant in the meetings was Joel Zamel, an Israeli with deep ties to his country's intelligence and security agencies.

Both Nader and Zamel are witnesses in the investigation by Special Counsel Robert Mueller and prosecutors have asked them about their discussions with American and Saudi officials about the Iran proposal, The New York Times reported.

General Assiri was dismissed last month when the Saudi government acknowledged Khashoggi's killing and said he had organised the operation.

On Saturday, Turkish President Recep Tayyip Erdogan said his government had handed over a recording of Khashoggi's killing to the US, Saudi Arabia, Britain and France, pressuring President Donald Trump to more harshly punish the Saudis over the murder.