Sacked US man kills five aides in mass shootout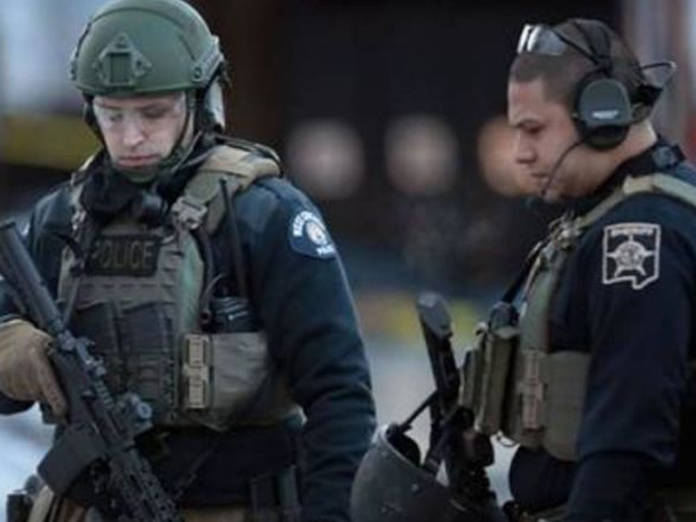 Highlights
A US man being fired from his job shot dead five coworkers at a factory on the outskirts of Chicago and wounded five police officers before being gunned down himself, in the countrys latest mass shooting
Chicago: A US man being fired from his job shot dead five co-workers at a factory on the outskirts of Chicago and wounded five police officers before being gunned down himself, in the country's latest mass shooting.
The gunfire took place in the afternoon at the Henry Pratt Company in Aurora, Illinois, a suburb 65 km west of Chicago, the country's third-largest city.
Police named the suspect as Gary Martin, 45, of Aurora. He was a 15-year employee of the company and "information that we have indicates that he was being terminated today," said Aurora Police Chief Kristen Ziman.
The shooting came the day after Nancy Pelosi, the powerful speaker of the House of Representatives, said gun violence is a "national emergency" far more real than the one President Donald Trump ultimately declared Friday to build his wall at the Mexican border.
Police Chief Ziman did not have further details about why Martin was being fired, whether the killing was pre-meditated, or whether the victims were involved in his dismissal.
"Five employees were located deceased inside the building," and preliminary reports indicated they were killed before police arrived, Ziman told reporters. One other employee was wounded but his life was not in danger, she said.
Responding to multiple calls about a shooting at the company, which supplies water valves and employs about 200 people, officers were immediately confronted by Martin. He shot and wounded two of them with a Smith & Wesson handgun, the chief said.
As other officers arrived they entered the building, about half the size of a football field, to hunt for the retreating gunman and rescue people. Three more officers were shot but none of the five appeared to be in critical, Ziman said.