One arrested for growing Ganja in Nagarkurnool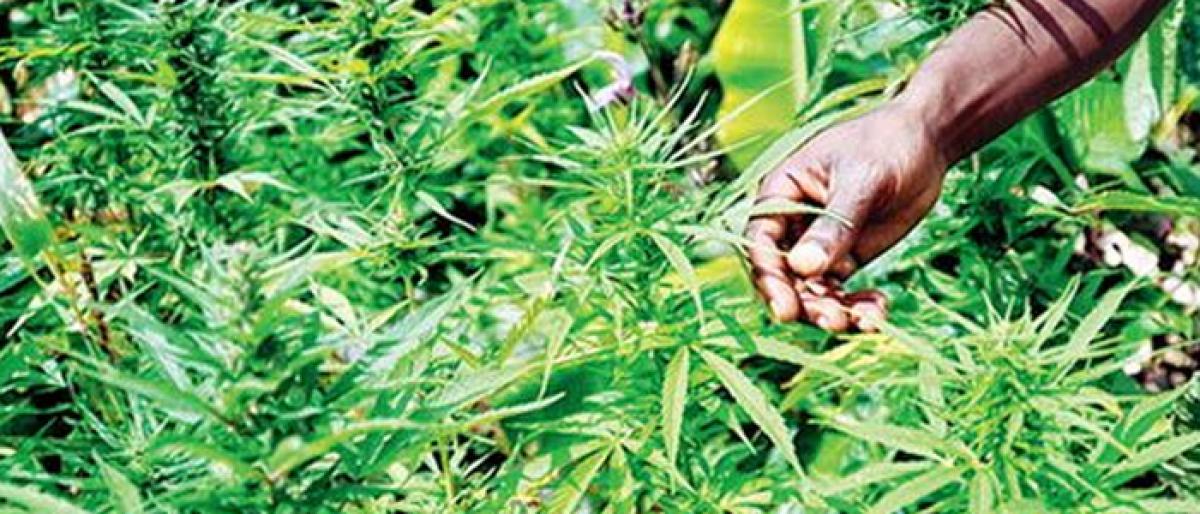 Highlights
The Vangoor police arrested one person for illegally growing Ganja amid marigold plantation in Nizambad village under Vangoor mandal in Nagarkurnool district. According to police, Mogali Srinu, a farmer, was illegally growing Ganja along with marigolds in his field. Based on a tip-off, the Vangoor Sub Inspector Veerababu along with his team conducted early morning raids in the agriculture fields o
Nagarkurnool: The Vangoor police arrested one person for illegally growing Ganja amid marigold plantation in Nizambad village under Vangoor mandal in Nagarkurnool district. According to police, Mogali Srinu, a farmer, was illegally growing Ganja along with marigolds in his field. Based on a tip-off, the Vangoor Sub Inspector Veerababu along with his team conducted early morning raids in the agriculture fields of Mogali Srinu and found at least 18 Ganja plants being grown in the field.
"We have arrested a farmer in connection with illegal Ganja plantation in Nizambad village of Vangoor mandal and ceased the Ganja plants. A case has been booked under the Narcotics Drugs Act against the culprit. We are further investigating the case and trying to find out if there are any other such plantations existing in the area.
We are also trying to find out the main source behind this illegal business. The Excise department officials have been informed about this and we have handed over the case to them for further investigation," said the Vangoor SI.