TRS govt strives for rural welfare: MLA Gongidi Sunitha Reddy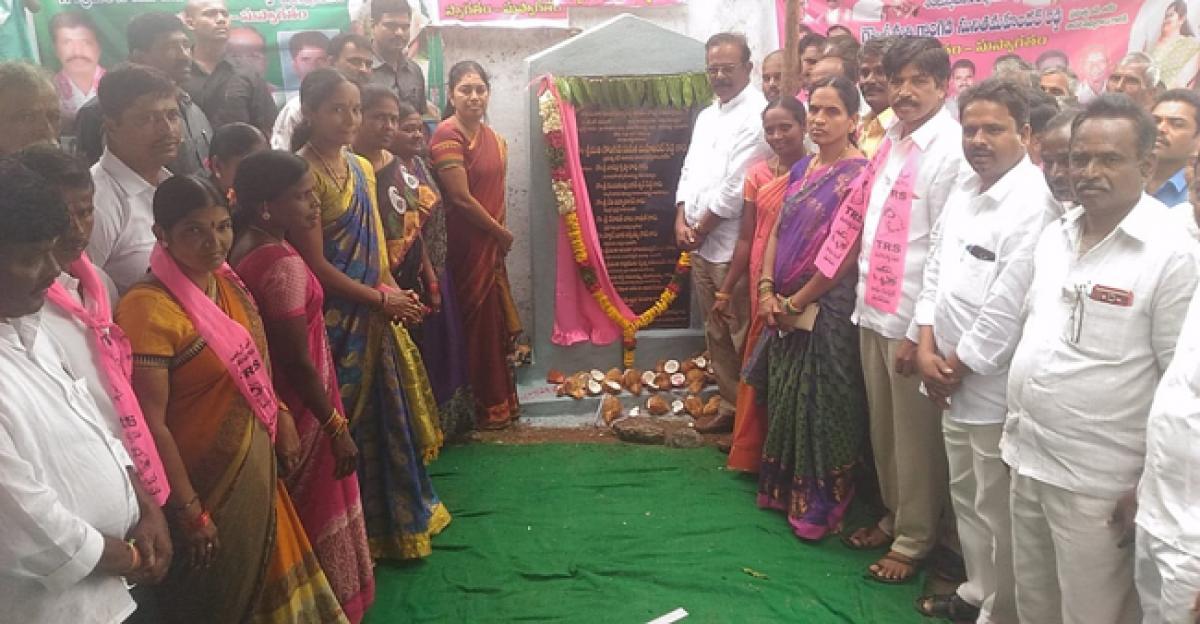 Highlights
Government Whip Gongidi Sunitha Reddy said the Telangana Rashtra Samithi TRS government had been paying special attention to the development of villages in the State in all aspects
Yadagirigutta: Government Whip Gongidi Sunitha Reddy said the Telangana Rashtra Samithi (TRS) government had been paying special attention to the development of villages in the State in all aspects.
On Thursday, along with Bhongir MP Boora Narsaiah Goud, she laid foundation stone for laying a BT road from Dharmareddygudem of Yadagirigutta mandal to Kolanpaka of Alair mandal with an estimated cost of Rs 1.80 crore.
Speaking on the occasion, the leaders said that in United Andhra Pradesh, Andhra rulers had ignored the development of villages in Telangana region, whereas after the formation of Telangana State, the TRS government had been spending crores of rupees to provide required amenities in every village in the State.
In this connection, several CC roads were constructed in villages across the district in the last four years, they said. The entire State was watching the development and welfare activities being carried out by the government for the welfare of the poor and the consequent progress of the State, they said and advised the people to utilise the welfare schemes and take active part in development activities.
MPP G Swapna, ZPTC Kamalamma, Sarpanch Parmeshwari, MPTC Aruna, Manjula, K Srisailam, Ravinder Goud, M Venkataiah and others participated in the programme.