People must participate in developmental activities: MLA Gangula Kamalakar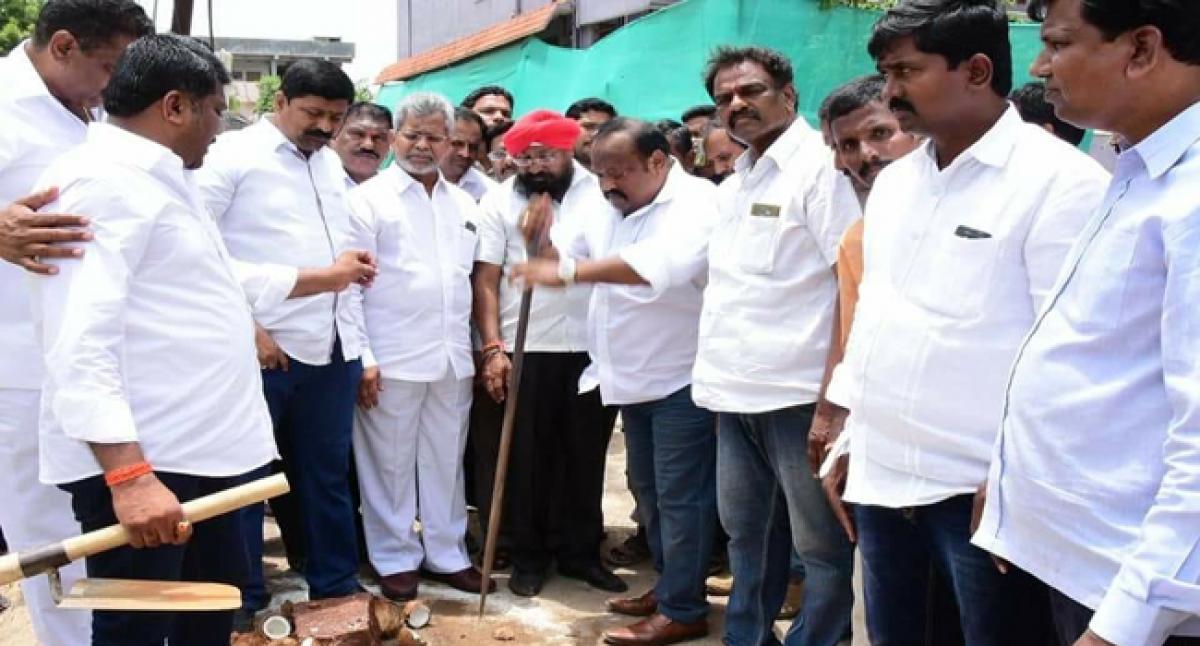 Highlights
Speaking on this occasion, MLA Gangula Kamalakar said that with the sanction of funds several developmental activities are going at brisk pace in many divisions present under Karimnagar Municipal Corporation
Karimnagar: MLA Gangula Kamalakar urged the people of various sections to participate in the development activities and to support the government as the development works in the city are going on at brisk pace MLA Gangula Kamalakar along with Mayor Ravinder Singh and MLC Naradasu Lakshman Rao laid foundation stone for the development works taken up in 34th division of city at a cost of Rs 50 lakh here at Mankamma Thota in Karimnagar on Friday.
Speaking on this occasion, MLA Gangula Kamalakar said that with the sanction of funds several developmental activities are going at brisk pace in many divisions present under Karimnagar Municipal Corporation.
He ordered the officials and contractors to strive hard and to complete the works as early as possible and said he would sanction more funds if needed for completing the ongoing developmental works within prescribed time limit.
Chief Minister K Chandrashekar Rao allotted Rs100 crore in the first phase and Rs 147 crore in the second phase for the development of Karimnagar city.
The Division had been neglected in terms of development from the past 50 years by the rulers. But after formation of TRS government the problem of drinking water, construction of drainages, street lights, installation of high tension electricity polls had been solved fulfilling the long pending dreams of people belonging to the division, said the MLA.
The Deputy Mayor G Ramesh, Corporators B Venu, B Srikanth, Y Sunil Rao, TRS leaders Ch Hari Shankar, Srinivas Reddy, Jagath Pal Reddy, Prashant Reddy, Ravi Nayak and Peddapalli Madhu Sudhan were present.