Central Govt staff to participate in Haritha Haram programme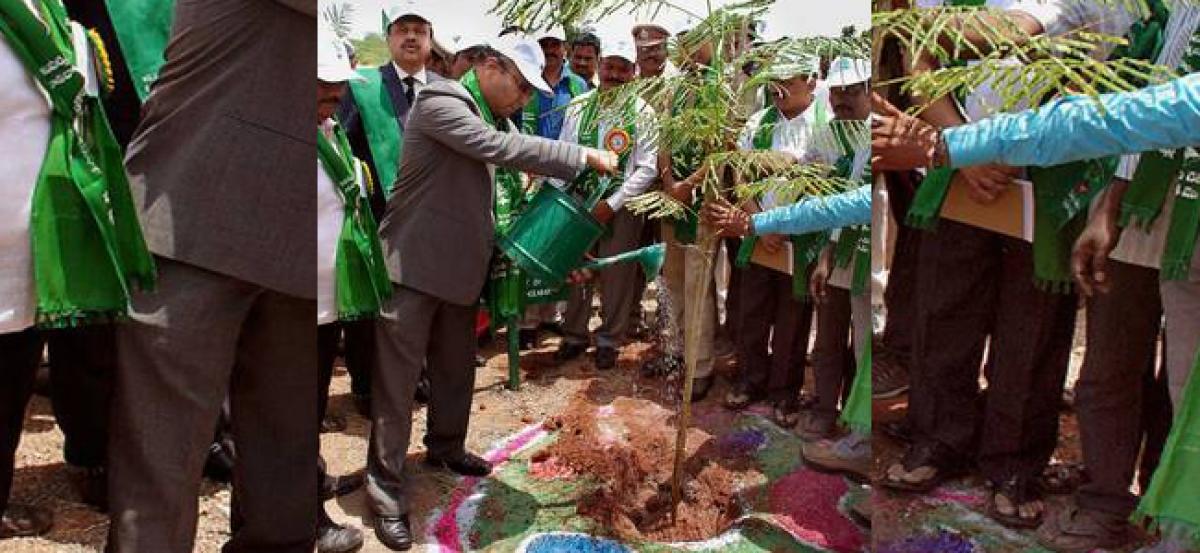 Highlights
As part of preparations for fourth phase of Telangana Ku Haritha Haram, a crucial meeting was arranged in Aranya Bhawan today with the officials representing 40 Central Government institutions and the Universities in Hyderabad
Hyderabad : As part of preparations for fourth phase of Telangana Ku Haritha Haram, a crucial meeting was arranged in Aranya Bhawan today with the officials representing 40 Central Government institutions and the Universities in Hyderabad.

Officers representing the Central Government institutions and the Universities in Hyderabad have applauded the great initiative and efforts of Telangana government to scale up the greenery to heights under its prestigious program of 'Telangana Ku Haritha Haram'. They have assured their participation and commitment in the program by planting more number of plants this year focusing on protection and survival in a big way as compared to the last 3 years as the results was very much heartening and much above the expectations. Senior officials of Forest department has convened this meeting by inviting officials from 40 central government institutions and officials from the universities in Hyderabad. Nurseries were tied up with the institutions conveniently located to the institutions to collect the plants as per their choice.

Special Chief Secretary Ajay Mishra has said that the plants would be provided free of cost and as per the choice of institutions besides providing the technical assistance by GHMC and HMDA. Priyanka Verghuse, OSD to Chief Minister K. Chandrashekhar Rao has talked about the scope of planting trees in the campuses of institutions and universities in large scale under Haritha Haram to restrict the pressure of pollution and thus can have pollution free air.

Prl. Chief Conservation of Forests P.K.Jha, has assured of any information will be available at all times and said the details of nurseries are posted in the GHMC website. R.M. Dobriyal, Addl. Principal Chief Conservator of Forests have shown the highlights and strategies of Haritha Haram program by power point presentation. The officials representing the central government institutions and the universities have applauded Forest department's initiative of taking them along in the Haritha Haram program and assured participation to the full extent possible.

The meeting was concluded with vote of thanks by R.K. Dobriyal, Addl. Prl. Chief Conservator of Forests, thanking the officers from various Central government institutions and the universities in Hyderabad for attending the meeting.