Swami Paripoornananda's house arrest continues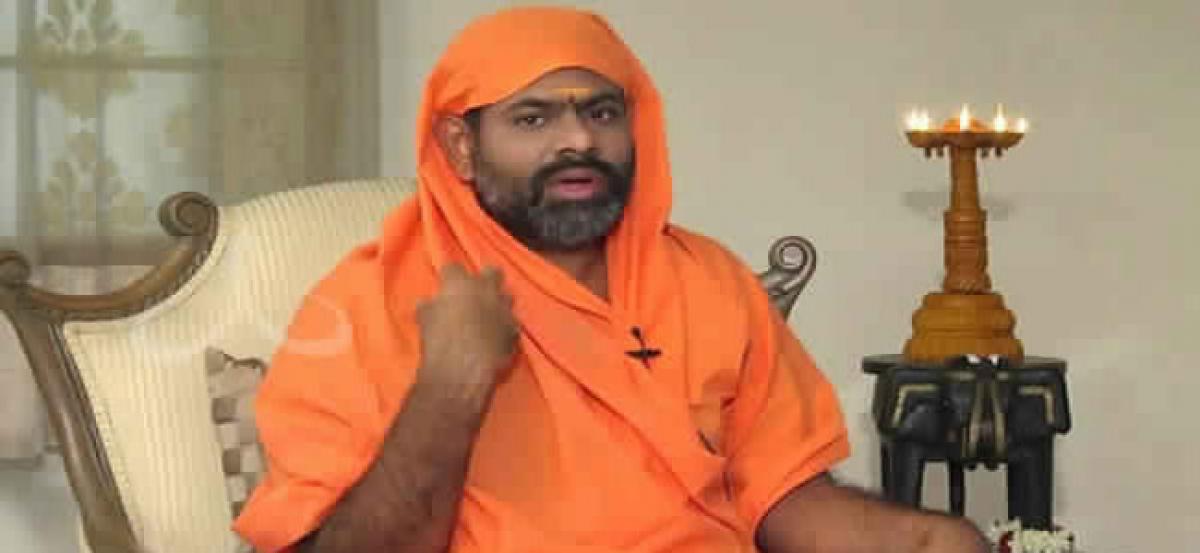 Highlights
Sri Peetam Swami Paripoornanandas house arrest continued for the second consecutive day at his residence in Jubilee Hills on Tuesday
Sri Peetam Swami Paripoornananda's house arrest continued for the second consecutive day at his residence in Jubilee Hills on Tuesday.
Barricades were placed surrounding the entrance of the lane connecting the swami's house in order to restrict the entry of outsiders. Police have denied the Swami from taking up the three-day 'Darmika Chaitanya Yatra' which was supposed to take off from Shiva Temple at Bodduppal to Yadadri on Monday.
The Yatra was to protest against the remarks made by film critic Kathi Mahesh against the Ramayana during a debate on a vernacular news channel. A case was booked against the Swami and 25 others under Section 151 CrPc with the police posted at his residence to prevent any untoward incident.
Following this, a swami's supporter Rahul Deshpande attempted to end his life in front of the house to protest against the police for denying the permit for the Yatra. A case has been booked against him in this connection.