Suspect involved in killing of Telangana student Sharath Koppu shot dead in Kansas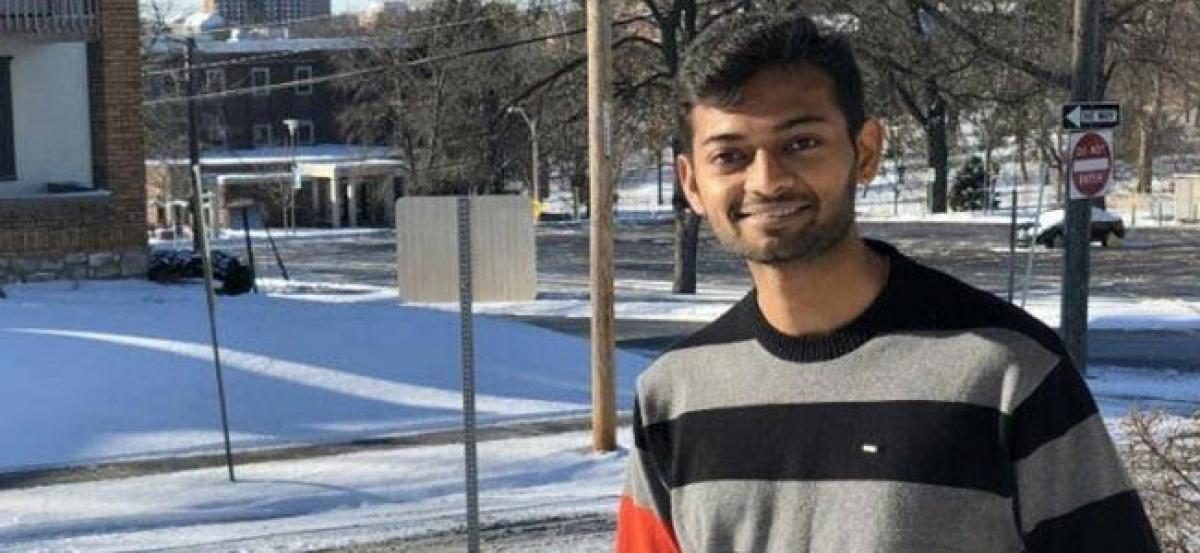 Highlights
In an exchange of gunfire with Kansas City police on Sunday, a gunman who was being investigated in the killing of Sharath Koppu of Warangal was shot dead
In an exchange of gunfire with Kansas City police on Sunday, a gunman who was being investigated in the killing of Sharath Koppu of Warangal was shot dead.
As per the local media reports, the gunman was shot and wounded three police officers in the shootout before succumbing to death.
The three officers are learned to be out of danger. The gunman opened fire on Sunday afternoon on officers with a semi-automatic AK-47 kind of rifle as they conducted an investigation at a motel.
After shooting two officers, the man fled in a vehicle with another person. He remained at large until about an hour and later opened fire at officers from inside a house.
The firing resulted in a detective getting shot and injured while the suspect was killed. Police have taken the vehicle and placed the other person in custody.
The suspect was under surveillance after he shot dead Sharath on July 6 during an armed robbery in a Kansas restaurant.
Sharath was pursuing a master's degree student in the University of Missouri.