TTD likely to allow temple darshan for devotees during Maha Samprokshanam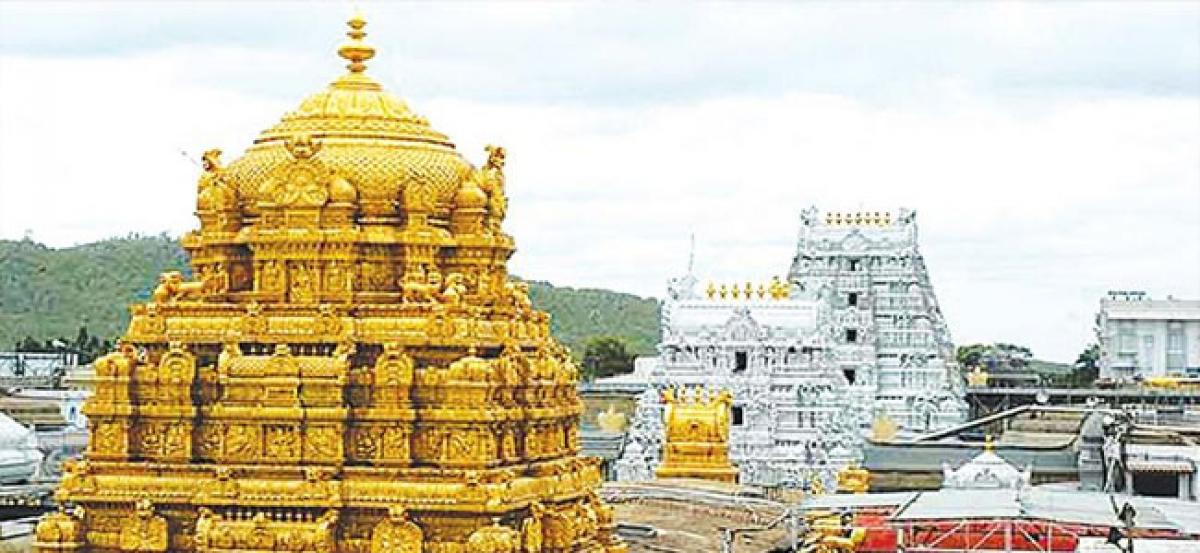 Highlights
The controversial decision announced by the Tirumala Tirupati Devasthanams TTD authorities regarding the closure of the Lord Venkateshwara temple in Tirumala for nine days from August 9 to 17 sparked outrage among the devotees
The controversial decision announced by the Tirumala Tirupati Devasthanams (TTD) authorities regarding the closure of the Lord Venkateshwara temple in Tirumala for nine days from August 9 to 17 sparked outrage among the devotees.
The decision was made to conduct the Maha Samprokshanam, which is held once in 12 years.
Chief Minister N Chandrababu Naidu on Tuesday instructed the TTD officials to follow the system adopted by the temple on earlier occasions of performing Maha Samprokshanam and allow the devotees to facilitate darshan during the nine days without causing any disturbance to the pooja.
Responding to the Chief Minister's directive, TTD Executive Officer Anil Kumar Singhal today said that they would take an appropriate decision on allowing darshan during Maha Samprokshanam at the board meeting on July 24.
He added that the TTD would collect the opinion of devotees and contemplate on giving permission for darshan two times a day for three to four hours based on the time available and rush of the devotees.