Chandrababu To Fix Centre On Pending Issues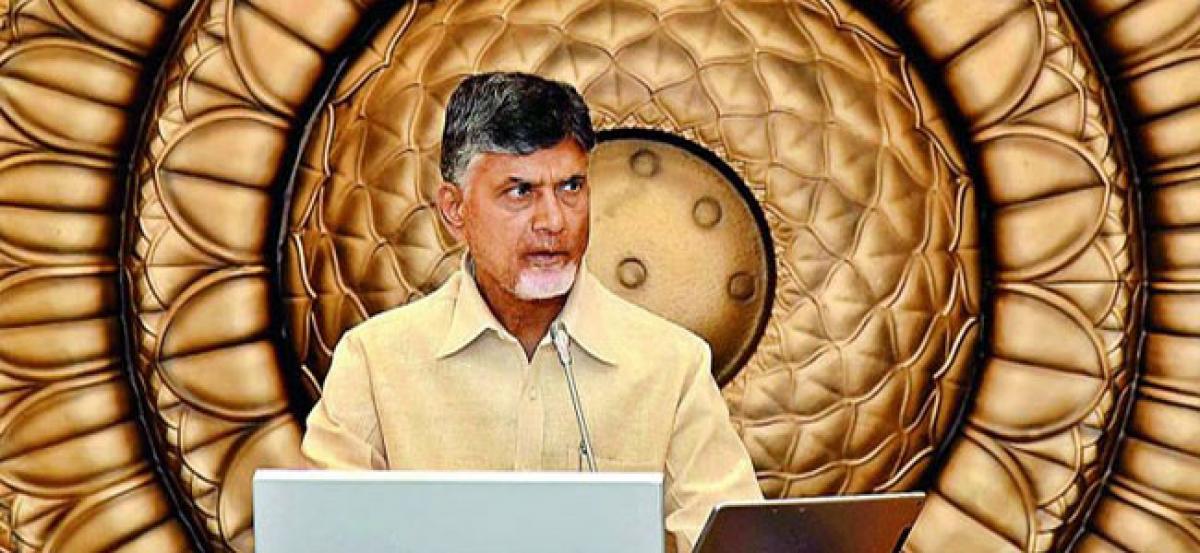 Highlights
Soon after Lok Sabha Speaker Sumitra Maharaj permitted no confidence motion moved by TDP, Chief Minister N Chandrababu Naidu held a meeting with the top officials of the government and reviewed the status of the implementation of promises made under AP Reorganization act and also the funds released to the state from the centre
Soon after Lok Sabha Speaker Sumitra Maharaj permitted no confidence motion moved by TDP, Chief Minister N Chandrababu Naidu held a meeting with the top officials of the government and reviewed the status of the implementation of promises made under AP Reorganization act and also the funds released to the state from the centre.
He also discussed the progress in Kadapa Steel Plant, Duggirajapatnam Port, Visakhapatnam Railway Zone and tribal University.
Chandrababu instructed the officials to submit a report and called series of meetings in the next two days.