TDP to discuss in LS on passing of Reorganization Act undemocratically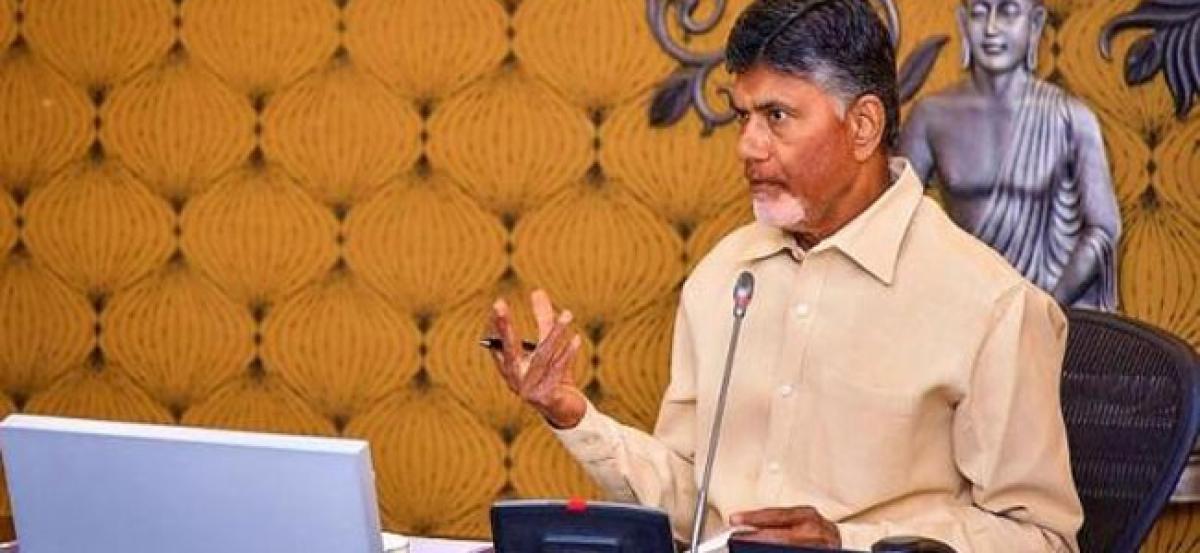 Highlights
The TDP leaders will explain the Lok Sabha on how undemocratically passed the AP Reorganization Bill in the House in 2014, apart from presenting the injustice done by the NDA government in the past four years to the residuary AP
Amaravati:The TDP leaders will explain the Lok Sabha on how undemocratically passed the AP Reorganization Bill in the House in 2014, apart from presenting the injustice done by the NDA government in the past four years to the residuary AP.
The TDP is planning to effectively utilize the short time in the Lok Sabha to inform the Country about the injustice done to AP, during discussion on the No Confidence Motion.
TDP President and AP CM Nara Chandrababu Naidu held a review meeting with the party MPs on Thursday and suggested them the strategy to implemented on No Confidence Motion on Friday.
It is expected that the party members will get minimum of 15 minutes to speak on the Motion, according to the strength of TDP in the Lower House. In addition to that the party MPs will have first opportunity to discuss on the issue and also will also have another opportunity to speak on it at the end of the debate after the submission of Prime Minister Narendra Modi, since the Motion is moved by TDP.
In addition to that, the Party MPs were directed to seek support from all the other party MPs those who have positive approach towards the concerns on Andhra people.
Chandrababu Naidu directed the party MPs to utilize the opportunity and present the grievances and the demands of Andhra Pradesh in the House.
The party leaders expected that there will be about 7 hours debate on the Motion and TDP likely will get minimum of 15 minutes. Chandrababu Naidu directed the party MPs to demand more time to discuss on the failure of NDA government in implementing AP Reorganization Act and other promises made by the union ministers and Prime Ministers at various occasions.
He further suggested party leaders to ask some other parties MPs to discus on the AP issues, in order to bring more pressure on the NDA government.
"The party MPs who are going speak in the House should understand all the issues related to implementation status of AP Reorganization Act. Should have thorough knowledge and have updated authenticated information. Should be aware of all the promises made by the Prime Minister Narendra Modi and the then Prime Minister Manmohan Singh. All the MPs should fight with unity against the NDA, in the House.", Chandrababu Naidu explained with the party MPs.
They were also directed to meet all the party president and key leaders once again on Thursday and appeal their support for the TDP's motion.