TDP wins the lottery to move a no- confidence motion against NDA government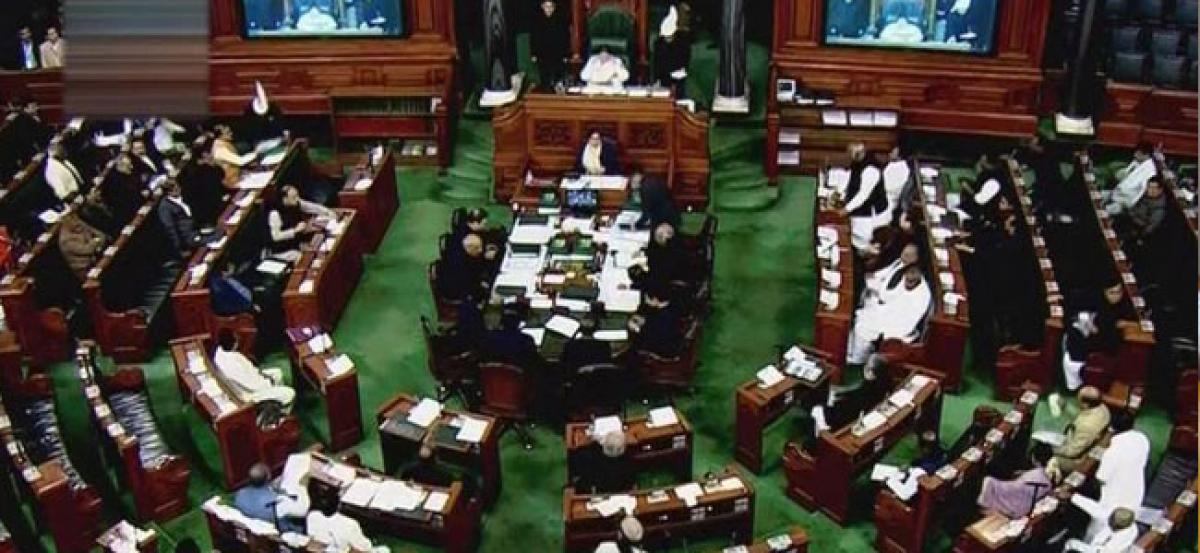 Highlights
On Wednesday the Telugu Desam Party had won the lottery to move a noconfidence motion against the NDA government, its the second time this year, and, which, likely to their wonder, was accepted by the Lok Sabha Speaker Sumitra Mahajan a clear indication that the government is confident of sailing through the noconfidence motion
NEW DELHI: On Wednesday the Telugu Desam Party had won the lottery to move a no-confidence motion against the NDA government, it's the second time this year, and, which, likely to their wonder, was accepted by the Lok Sabha Speaker Sumitra Mahajan a clear indication that the government is confident of sailing through the no-confidence motion .
Opposition benches expected the government to take some time before agreeing to a no-trust motion and use the issue till then as ammunition. But government managers were keen to avoid giving the impression that they were running away from a floor test due to a large majority.
BJP plans to mark Congress and other opposition parties as an opportunistic alliance driven by no ideology other than getting rid of Modi. NDA speakers can be expected to highlight contrasts from the UPA tenure by way of improved pace of development and strong measures to clean up the economy by promoting digitisation, insolvency laws, linking welfare benefits to Aadhaar and direct transfers and measures to boost farm incomes.
The opposition, even after being aware that the numbers are against it, is looking to use the debate to attack the Modi government over several issues and showcase unity among non-NDA parties. "We will raise issues such as price rise, rising intolerance, poor implementation of GST, harm caused by demonetisation and the distress caused to farmers and inadequacy of the new MSP regime," said a leader.
Rising stridency over "communal" issues which has seen BJP accuse Rahul Gandhi of stating that Congress is a "Muslim party" at a meeting with Muslim intellectuals, drawing a sharp response denying the remark and an assertion that the party stands for the last man in the line mark can be expected to be reflected in the House in full measure.
BJP managers are looking at "unaligned" regional parties to weaken the impression of an anti-BJP front and NDA constituents met to consider strategy to post a strong tally and also to deplete opposition numbers. "The party did not want to give the impression that it is avoiding a floor test," a BJP leader said.
"The party has issued a whip for all MPs to be present on Thursday and Friday as we are confident of winning comprehensively," parliamentary affairs minister Ananth Kumar said. Other leaders added that party managers would see if abstentions reduced the opposition numbers while prospects of cross voting are thin.
The numbers, of course, back the Modi-led government. Carefree Modi: With 273 BJP members, along with 39 allies, the NDA government has a total of 312 members - giving its a comfortable majority with 57% of the vote.