Foreign nationals involvement in trafficking should be probed: TRS MP Kavitha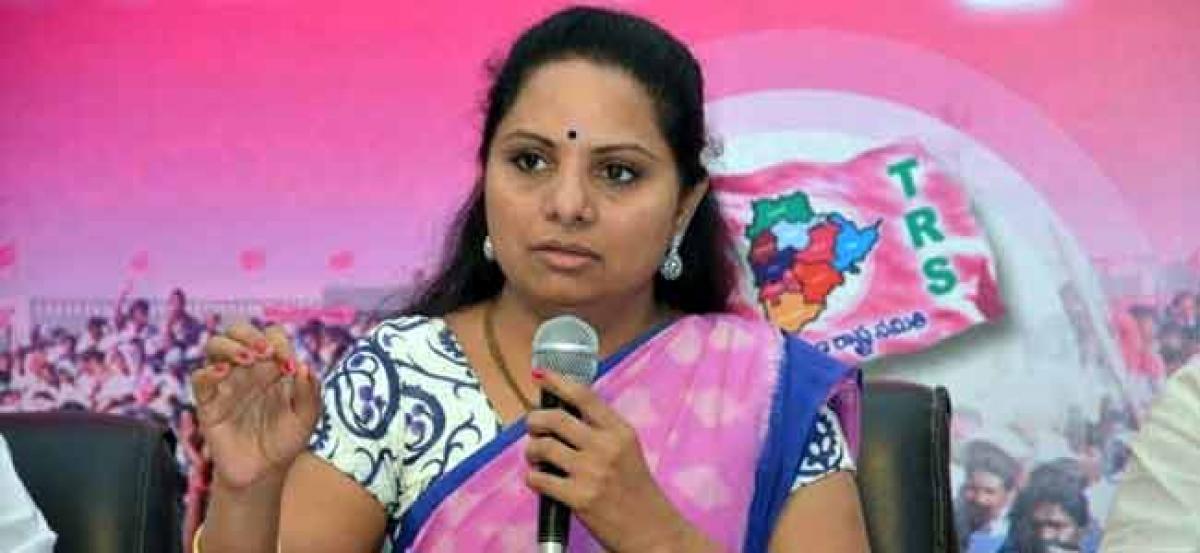 Highlights
TRS MP from Nizamabad, K Kavitha on Thursday participated in a debate on the Trafficking of Persons Prevention, Protection, and Rehabilitation Bill, 2018 in the Lok Sabha on Thursday and expressed displeasure regarding the disturbing rise in the number of missing persons and trafficking cases in the country
TRS MP from Nizamabad, K Kavitha on Thursday participated in a debate on the Trafficking of Persons (Prevention, Protection, and Rehabilitation) Bill, 2018 in the Lok Sabha on Thursday and expressed displeasure regarding the disturbing rise in the number of missing persons and trafficking cases in the country.
Pointing out that foreign nationals are involved in many cases of drug trafficking or human trafficking, she appealed to the Union Women and Child Development Minister Maneka Gandhi to look into this aspect.
The Nizamabad MP said that one child goes missing every eight minutes in the country while thousands of women, children, men, and transgenders are being trafficked into slavery, prostitution and forced labour every year.
Supporting the Bill on behalf of TRS, Kavitha said that the identity of the victims and witnesses will be protected with the help of the local police and officers with the bill proposing in-camera and video-conferencing trial.
She also suggested the Women and Child Development Ministry interact with labour organizations, as a majority of the trafficked people were either sent to laborious jobs or to brothels.