TDP MLA's Open Challenge To Jana Sena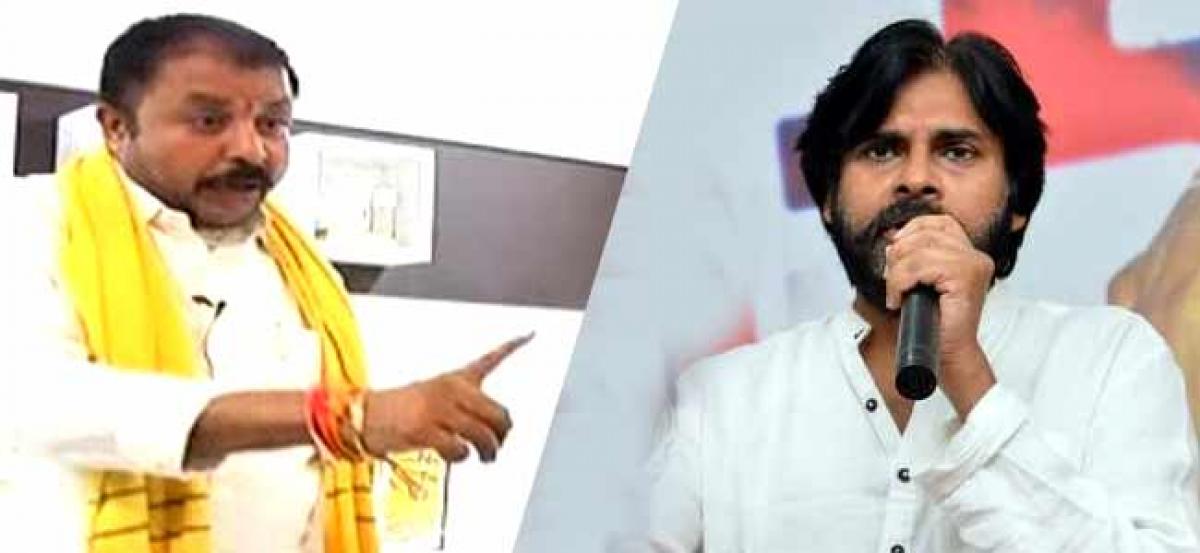 Highlights
TDP MLA and government whip Chintamaneni Prabhakar threw a challenge to Jana Sena leader Pawan Kalyan to defeat him in the next elections He warned Pawan fans to stop instigating people
TDP MLA and government whip Chintamaneni Prabhakar threw a challenge to Jana Sena leader Pawan Kalyan to defeat him in the next elections. He warned Pawan fans to stop instigating people.
The TDP leader held Chiranjeevi responsible for the bifurcation of Andhra Pradesh. Pawan Kalyan's brother also made scapegoat the kapu community who donated money for his party.
He questioned Pawan for maintaining silence on his elder brother's deceived politics.