Mann ki Baat: PM Modi lauds young achievers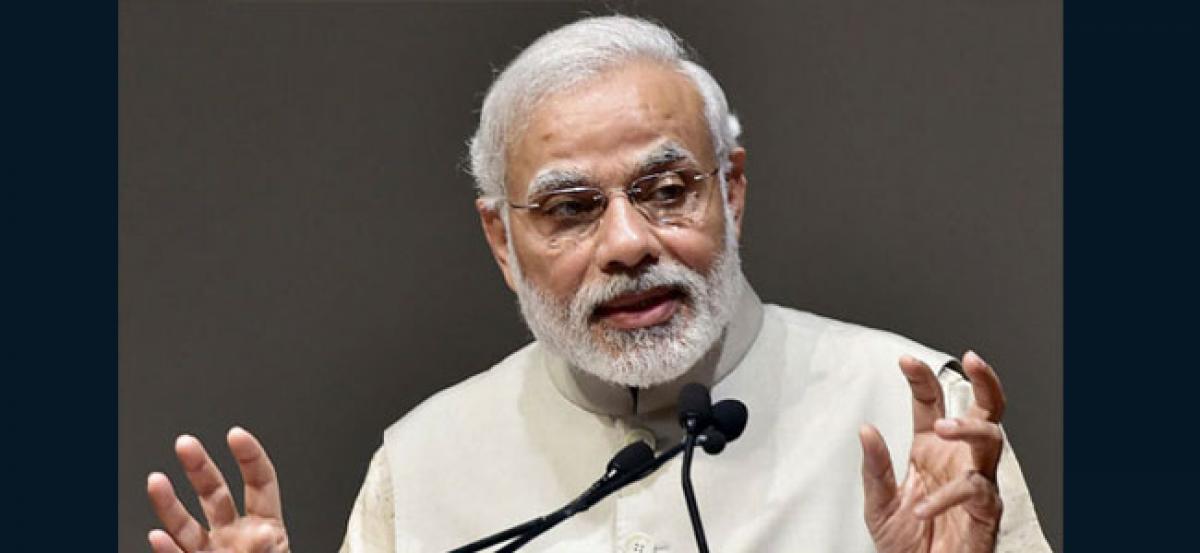 Highlights
Prime Minister Narendra Modi on Sunday acknowledged young achievers and lauded them for contributing towards creating a New India
New Delhi: Prime Minister Narendra Modi on Sunday acknowledged young achievers and lauded them for contributing towards creating a "New India".
Addressing the 46th edition of his monthly radio programme 'Mann ki Baat', the Prime Minister said, "July is the month when the focus shifts from question paper to cutoffs. Attention is shifted from home to hostel. From the protection of parents, they move under the guidance of professors. I am sure my young friends would be excited to start their college life".
Further advising the youth, the Prime Minister stated that old friends are of great value but choosing new friends and keeping new friendship requires a lot of wisdom.
Prime Minister Modi also acknowledged the efforts of two young IIT professionals from Rae Bareilly, who used their skills and technology to develop the 'Smart Gaon' App.
"Through the strong will and spirit, all of them overcame hurdles and achieved success. We can get more such examples around us. Every Indian has the spirit of doing something for his or her roots. We all have this innate bond with our roots, which is influenced by certain factors," Prime Minister Modi noted.
"There are many examples like, Prince Kumar from Delhi whose father is a DTC bus driver, also Abhay Gupta from Kolkata who studied under street lights and Afreen Sheikh from Ahmedabad whose father is an auto driver, all of them with their strong will and determination overcame hurdles and achieved success," the Prime Minister stated.
Recounting the successful stories of youth from across the country, the Prime Minister said that "such good stories from any part of the country give him energy".
"Slightest of spark rekindles the fire within. Let us examine ourselves whether external conditions have clouded our love for our roots," he added.