Man killed after RTC bus rams into bike in Hyderabad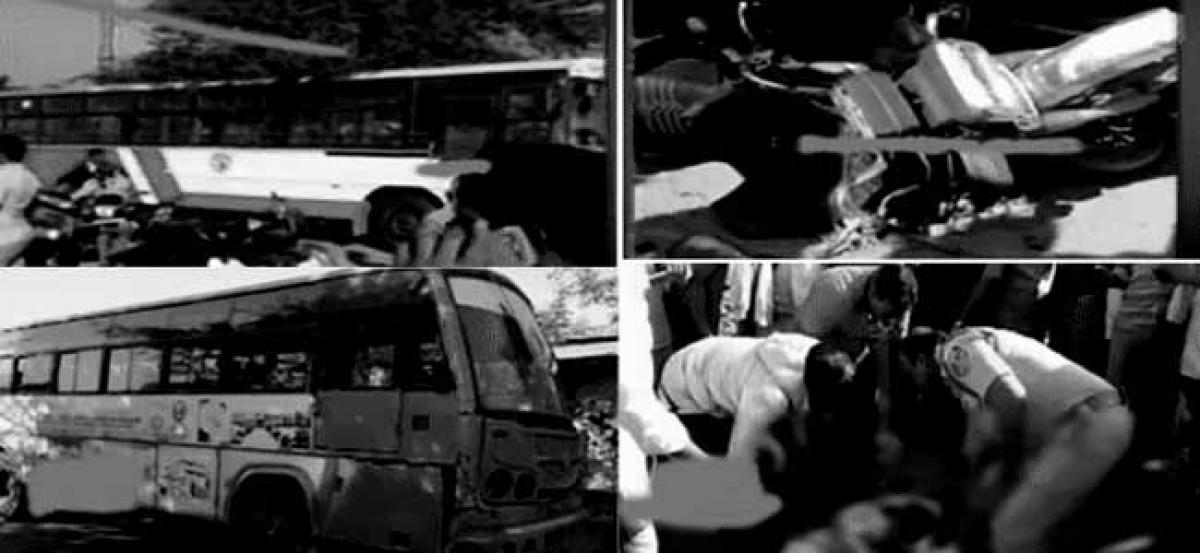 Highlights
A man was killed in a road mishap after a speeding RTC bus rammed into the twowheeler he was riding The incident took place near the KPHB busstop in Hyderabad on Monday
A man was killed in a road mishap after a speeding RTC bus rammed into the two-wheeler he was riding. The incident took place near the KPHB bus-stop in Hyderabad on Monday.
According to the police, the deceased, identified as Shankar Nath, was attempting to take a U-turn when the RTC bus struck his motorbike.
The body has been shifted to hospital for autopsy. Meanwhile, people in the locality alleged that Shankar Nath was driving in an inebriated condition after having toddy from an illegal toddy shop operating in the same area.
Police are yet to verify the accident and are examining CCTV footage from the area. A case has been registered in connection with the incident and investigation is underway.