Srikakulam: School teacher thrashes student for not attending class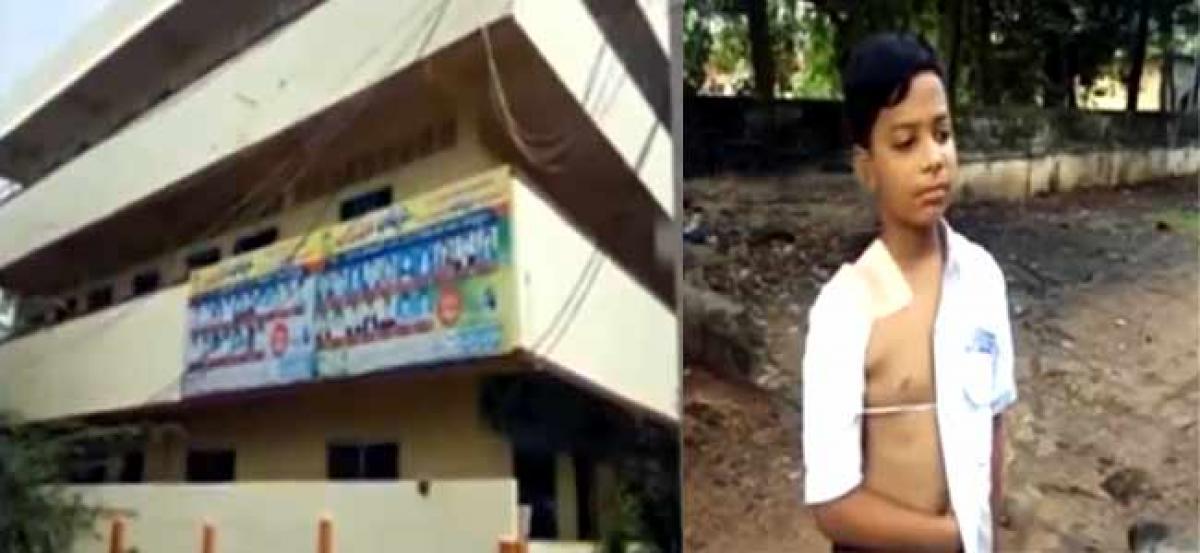 Highlights
A teacher assaulted a student in a school in Srikakulam district for not attending class The incident took place in Rajams Bhashyam School
A teacher assaulted a student in a school in Srikakulam district for not attending class. The incident took place in Rajam's Bhashyam School.
The student, Narendra Bhupathi who is studying in Class V didn't attend the school on Monday for family reasons.
However, angered by his absence, the Hindi teacher thrashed him badly resulting in the student's hand getting fractured.
When the student's parents questioned the management, they claimed it as an accident while riding a bicycle while the teacher also denied the assault charges.
Following this, the parents have filed a case against the school management demanding justice.