KCR issues August 15 deadline to provide drinking water to all villages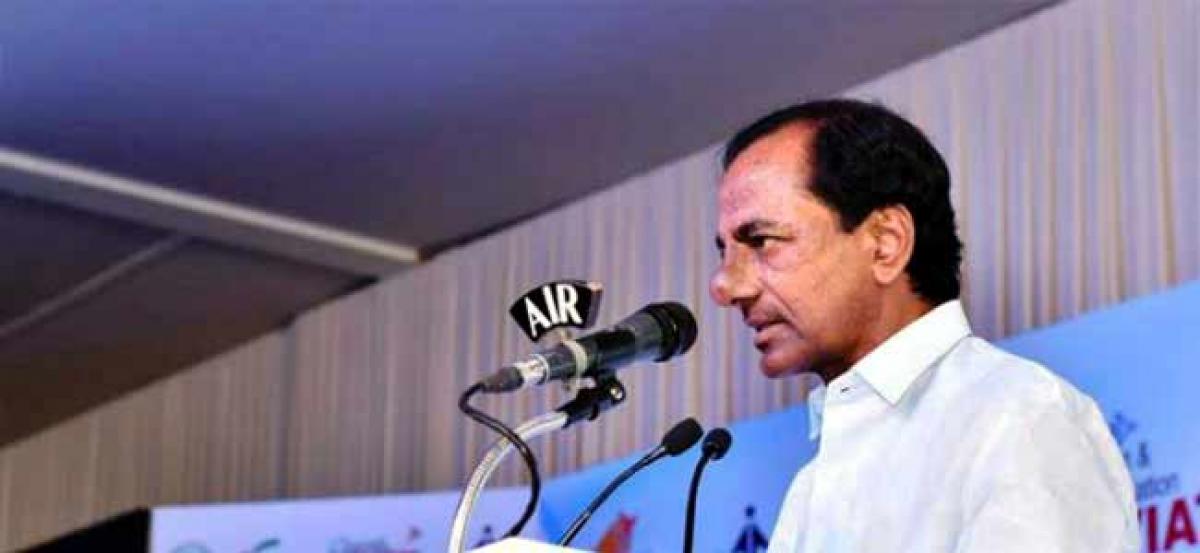 Highlights
Chief Minister K Chandrasekhar Rao on Tuesday held a review meeting with the Mission Bhagiratha officials directing them to provide drinking water to all the villages by the August 15 deadline
Chief Minister K Chandrasekhar Rao on Tuesday held a review meeting with the Mission Bhagiratha officials directing them to provide drinking water to all the villages by the August 15 deadline.
Stating that all the households should be supplied with clean drinking water by Diwali this year, KCR said a major portion of works as part of Mission Bhagiratha has been completed with many issues resolved.
He instructed the officials to complete the rest of the works on a war footing to meet schedule. The Chief Minister directed the Mission Bhagiratha Vice-Chairman Vemula Prashanth Reddy, Secretary Smitha Sabarwal, and ENC Krupakar Reddy to tour places where the pace of the work is slow.
KCR said that the scheme could be launched at the earliest keeping in view of the works being completed in 10 districts.