Women Are Not Safe In Chandrababu Govt: Roja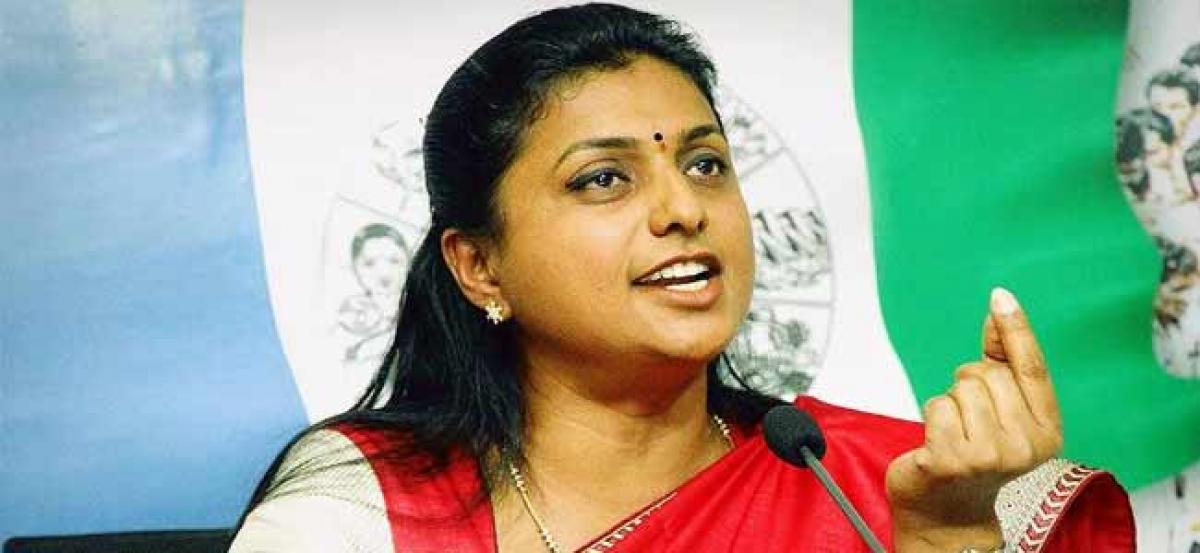 Highlights
YSR Congress Party senior leader and MLA RK Roja took a broadside at Chief Minister N Chandrababu Naidu for registering cases against opposition leaders including her
YSR Congress Party senior leader and MLA RK Roja took a broadside at Chief Minister N Chandrababu Naidu for registering cases against opposition leaders including her.
She said that police booked cases against her and other women leaders for holding Dharnas and agitations against the TDP government. Women are not safe in the present government as police officials are discharging their duties at the behest of Telugu Desam leaders.
Roja said that she will not cow down by the cases foisted against her in police stations in her Nagari Assembly Constituency and take up legal battle against the government.