54 cases registered for violating MRP rules in Hyderabad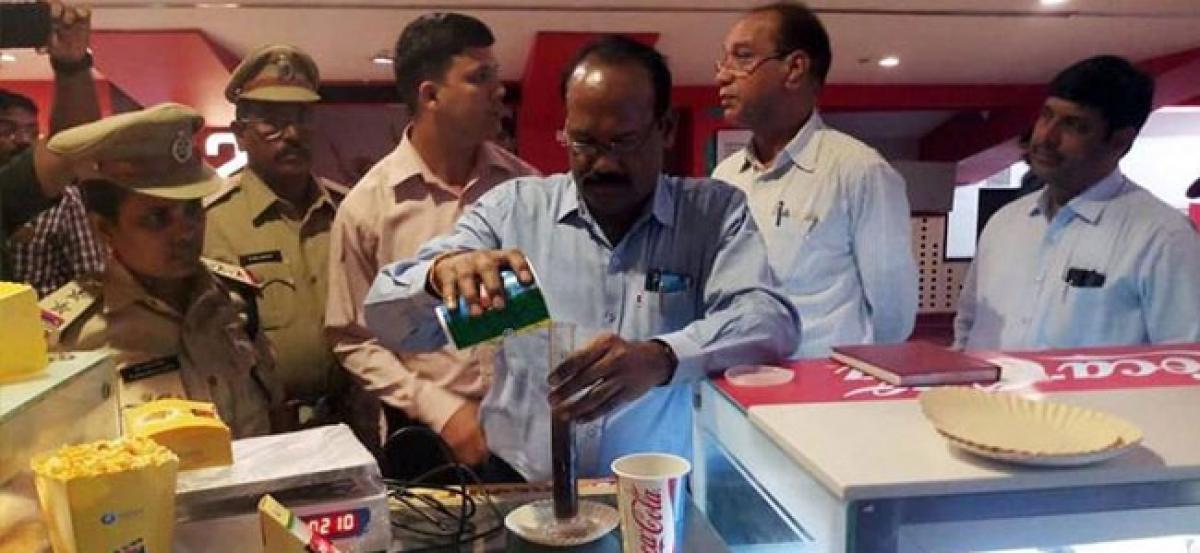 Highlights
18 multiplexes were found violating the rules by overpricing the eatables and beverages In raids conducted by the legal metrology department, 54 cases were registered on Thursday
18 multiplexes were found violating the rules by overpricing the eatables and beverages. In raids conducted by the legal metrology department, 54 cases were registered on Thursday.
In order to check whether the recently-issued circular aimed at regulating the prices of food and beverages are being complied with by the management, seven teams led by assistant controllers with 30 members participated in the raids.
Customers, meanwhile complained that the multiplexes continued to charge excess amounts on eatables and beverages despite the circular and the raids.
In connection to this, the Multiplex Association of India and PVR Ltd challenged the circular issued by the government in the Hyderabad High Court. The circular laid down restrictions on the sale of non-packaged food items in the theatres.