Chandrababu Fires A Salvo At Pawan Kalyan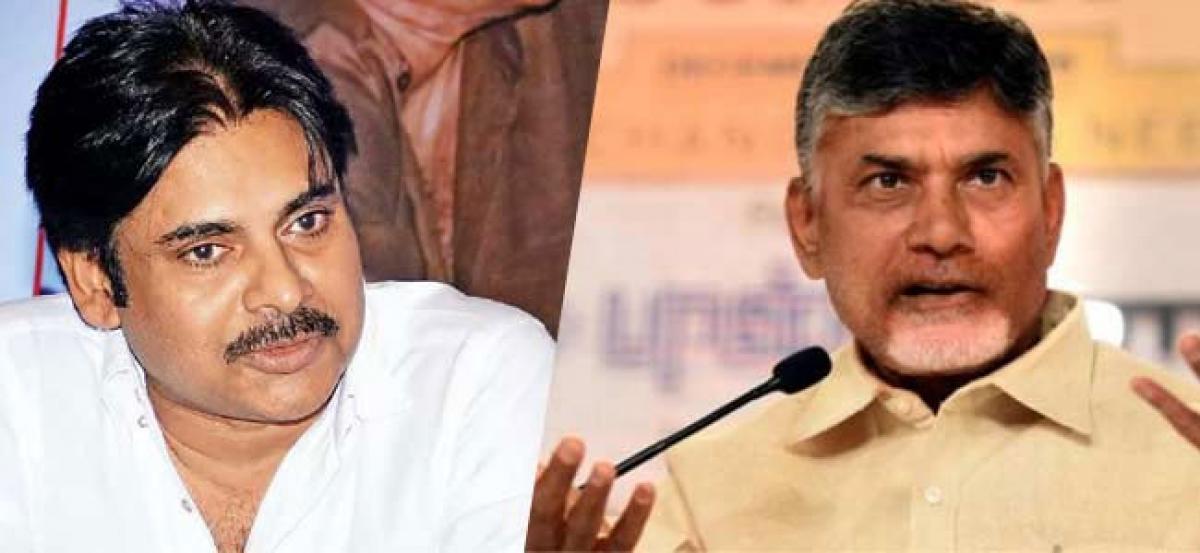 Highlights
Andhra Pradesh Chief Minister N Chandrababu Naidu took a broadside at Jana Sena leader Pawan Kalyan The CM alleged that Pawan maintained static silence on Andhra demands including the release of Rs 75,000 crore from the centre
Andhra Pradesh Chief Minister N Chandrababu Naidu took a broadside at Jana Sena leader Pawan Kalyan. The CM alleged that Pawan maintained static silence on Andhra demands including the release of Rs 75,000 crore from the centre.
The union government owed to Andhra and the fact finding committee constituted by Pawan also prepared a report on pending release of funds to AP. The TDP Chief said that the BJP led NDA betrayed and also meted out injustice to Andhra for the last four years.
His party will stand TDP as a culprit before people in next elections.