IIT-Hyderabad student bags Google job with Rs 1.2-crore package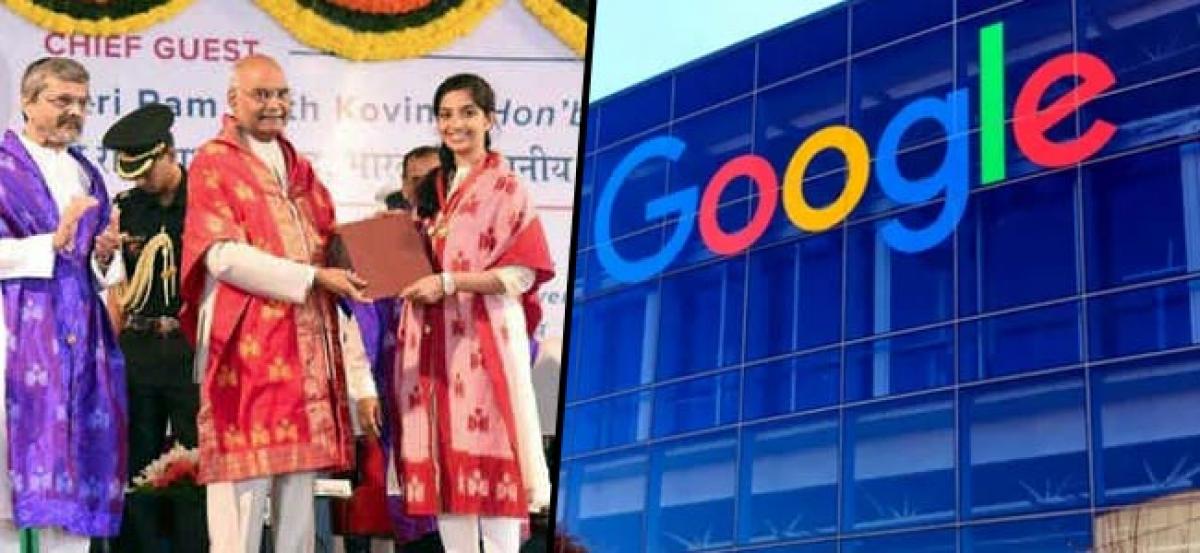 Highlights
A student from IITHyderabad has bagged a prestigious offer at Google Inc with a huge pay packageThe student, Sneha Reddy, a computer science graduate with four gold medals, managed to clear four rounds of online test and got the opportunity with Google
A student from IIT-Hyderabad has bagged a prestigious offer at Google Inc with a huge pay package.
The student, Sneha Reddy, a computer science graduate with four gold medals, managed to clear four rounds of online test and got the opportunity with Google.
Sneha Reddy managed to bag Rs 1.2 crore package with Google.
She is the first student to receive such a high package with any company as IIT-Hyderabad was established in 2008.
Sneha Reddy's batchmate, Ibrahim Dalal, too bagged a job with the internet mogul Google with Rs 35 lakh pay package.