Cops unleash Whatsapp war against traffic violators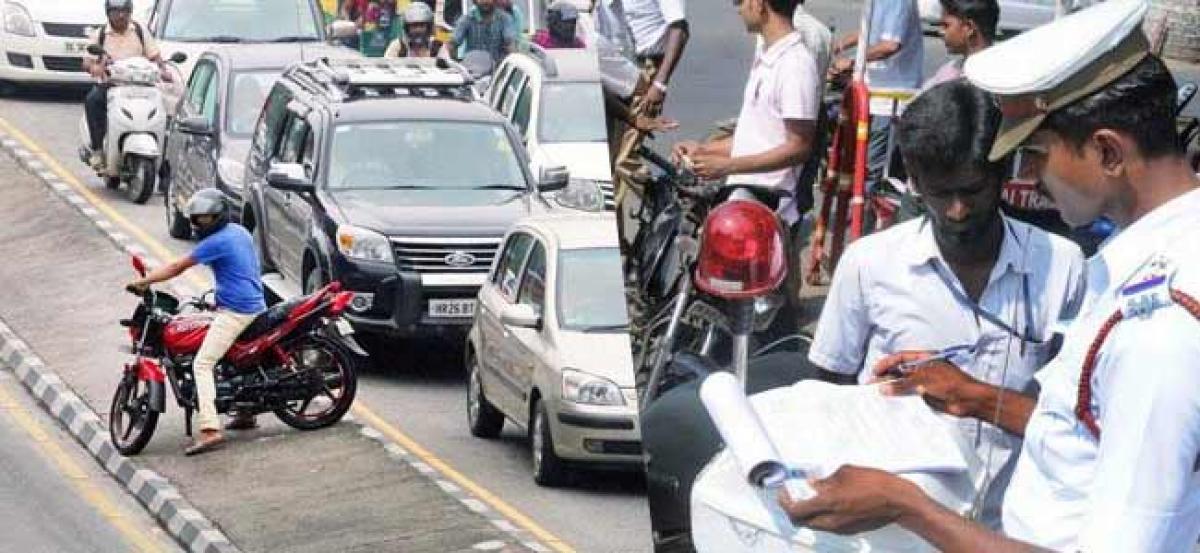 Highlights
Jumping the red signal or teasing a girl waiting for the bus all alone could land you in police crosshairs in Vijayawada The police would catch the culprits using Whatsapp images sent by responsible citizens
Vijayawada: Jumping the red signal or teasing a girl waiting for the bus all alone could land you in police crosshairs in Vijayawada. The police would catch the culprits using Whatsapp images sent by responsible citizens.
For this, the police have announced a Whatsapp number so that people can approach the police. The number is 7328909090. The programme was unveiled by DGP RP Thakur.
The citizens can send messages with images of the traffic violations such as unauthorized ehicle parking, eve teasing or jumping of red signal.
Similarly, the excesses or wrongdoings of the police too could be forwardedto the authorities so than action could be taken. The DGP said only messages, videos or photos should be sent and no phone calls would be accepted on this number.