To promote harmony, Spanish Mosque in Hyderabad to open to all faiths on I-Day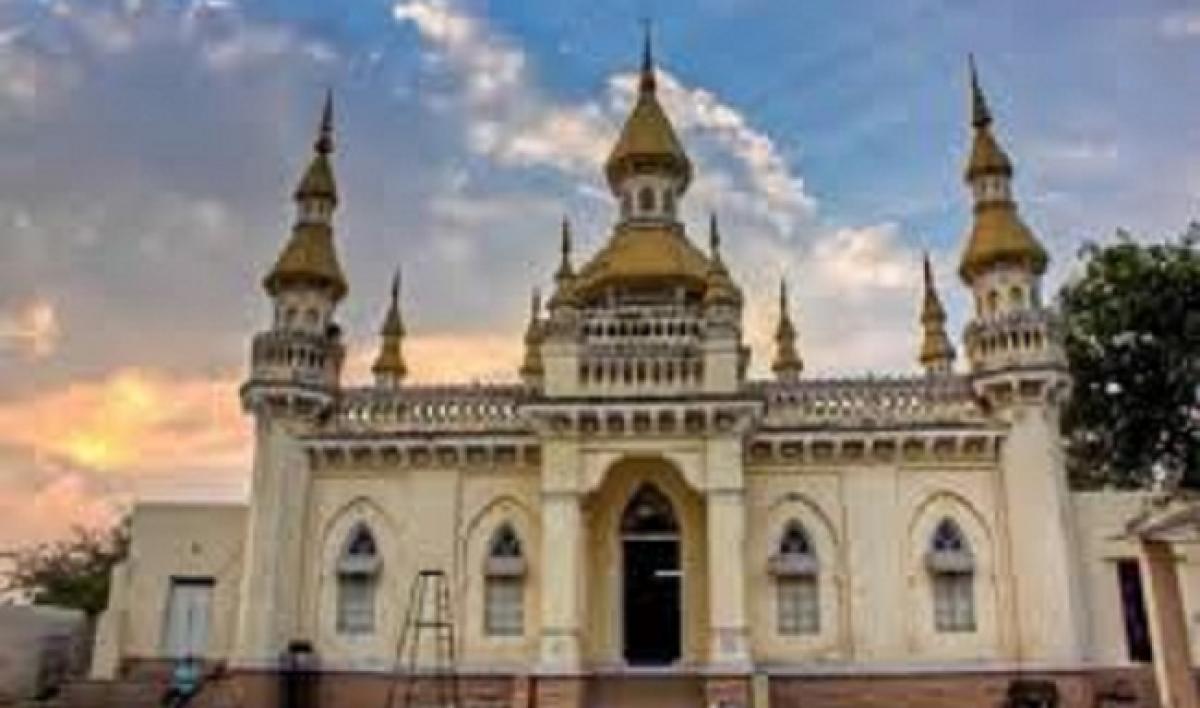 Highlights
The over a centuryold Jama Masjid Aiwan E Begumpet in Hyderabad will be thrown open to people from all religions this Independence Day for a guided tour, a move aimed at promoting interfaith harmony
The 112-year old mosque, for the first time, has invited people from all religions to visit it on August 15, between 10 am and 7 pm.
Hyderabad: The over a century-old Jama Masjid Aiwan-E-Begumpet in Hyderabad will be thrown open to people from all religions this Independence Day for a guided tour, a move aimed at promoting inter-faith harmony.
Popularly known as the 'Spanish Mosque' for its Moorish architecture, the heritage masjid, for the first time, has invited people from all religions to visit it on August 15, between 10 am and 7 pm, as part of the 'Visit My Mosque' programme, an official said.
The 112-year old historic mosque in Begumpet area, maintained by the Paigahs, an aristocratic family, was built in 1906 and known for its intrinsic beauty and unique architectural style blending Moorish and Turkish features.
"We invite people from all religions to attend the 'Visit My Mosque' programme. This initiative promotes national integrity and communal harmony and it is an opportunity to meet, share and experience the values and culture of the Indian Muslim community," M A Faiz Khan, a member of the Paigah family and 'mutavalli' (caretaker) of the mosque, said.
Commissioned by Paigah noble Sir Viqar-ul Umera after his European tour of 1887 during which he was inspired by the Moorish architecture of Spain, it was completed by his successor. The mosque received the Intach Heritage Award in 2010.
"In today's world, there are a lot of misconceptions... Unfortunately, barriers are being created and so we would like to undo that and bring people together... This is to promote brotherhood and all are welcome," Khan told news agency PTI.
He described it as a landmark monument and one of the unique mosques in the country. Apart from feeling the structural beauty of the monument, they wanted the people to know what actually happens in the mosque, he said.
Khan said it would be an interactive guided tour and people can seek clarifications. "People can share good time, discuss out the things and feel good about it especially on our Independence Day. Presently this programme is for one day," he added.
Indian National Trust for Art and Cultural Heritage (INTACH), Telangana, co-convenor P Anuradha Reddy said the mosque was distinctive in more than one way. The mosque's design incorporated Turkish elements, including Turkish calligraphy which decorated its interiors, she said.
Describing it as a fascinating architectural gem of the city, she said the mosque has a fairy-tale appearance with unique minarets and a matching dome. Reddy said she had visited the Masjid-e-Quba in Mehdipatnam here in June this year as part of the 'Open mosque programme'.
On 'Spanish Mosque' opening to all faiths on Independence Day, she said "It is a good idea... People of all communities can learn about each other. It is a happy thing for other people to go and recognise its beauty."