Yadagirigutta: Police rescue seven girls from traffickers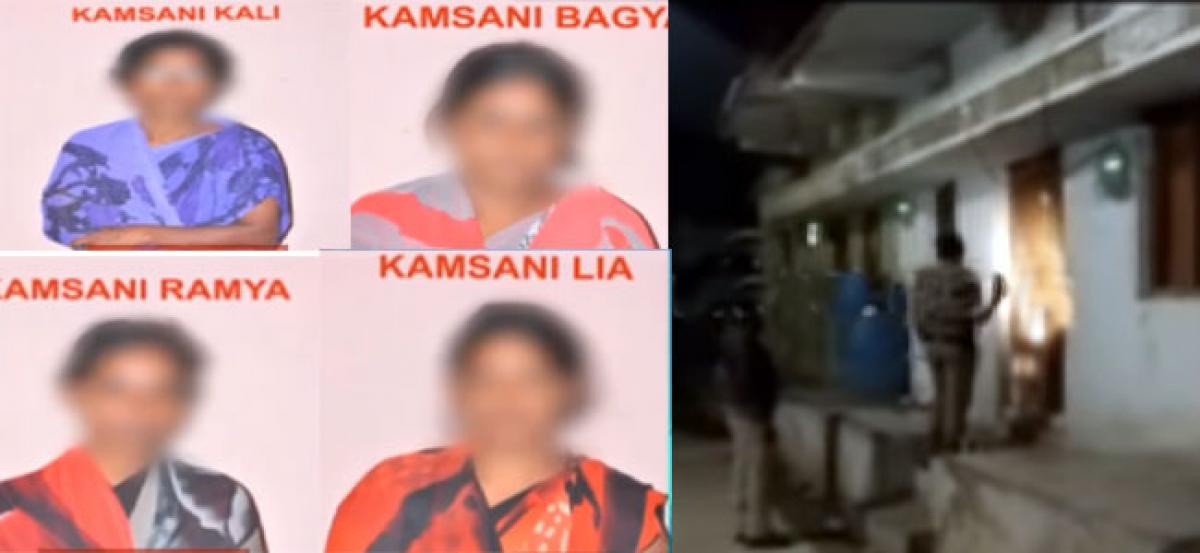 Highlights
Seven girls were rescued by the police in Yadagirigutta on Saturday and five suspects who were allegedly involved in trafficking of women were arrested
Seven girls were rescued by the police in Yadagirigutta on Saturday and five suspects who were allegedly involved in trafficking of women were arrested.
The police raided a brothel house and rescued the girls.
The suspects were identified as K Ramya, K Kali, K Bhagya, K Neela, and K Durgamma.
As per the details, the suspects used to procure girl children via a professional mediator by the name, K Shankar by paying Rs 30,000 to Rs 60,000 for each girl child.
They target girls from poor families, pick up orphan girls from different places and look after them until their teenage years following which the girls are introduced into prostitution.
So far, the police have arrested 24 suspects in this connection and three of them are already facing PD Act. Seven brothel houses have been seized under the provisions of ITP act by the police who also rescued 24 girls from the clutches of these traffickers.
The rescued girls have been sent to a rescue home.