BJP failed on real issues hence talking of Ayodhya temple, says Owaisi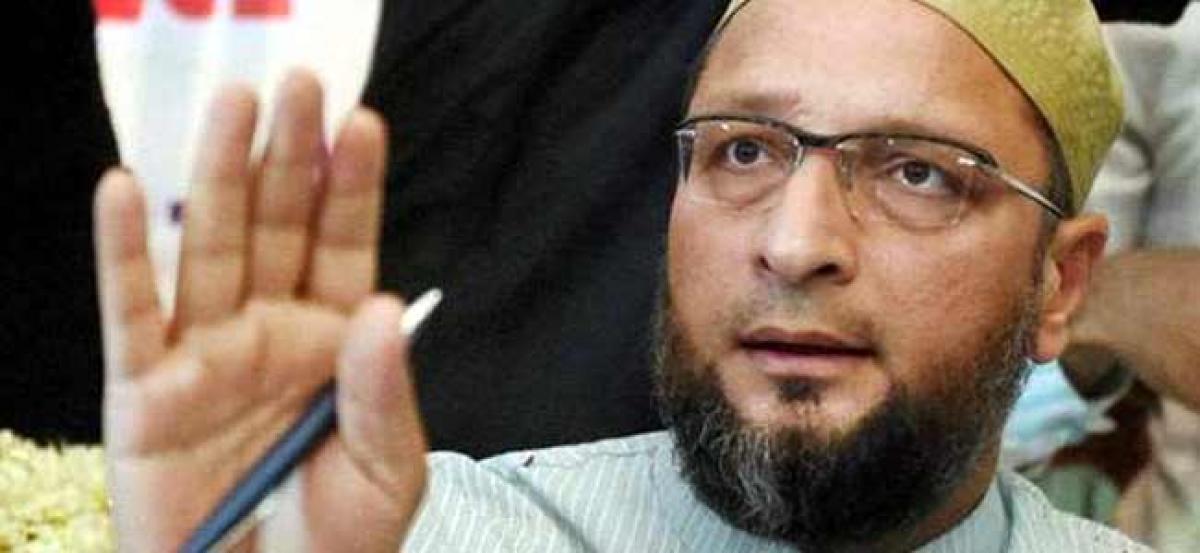 Highlights
All India MajlisEIttehadul Muslimeen AIMIM party president Asaduddin Owaisi on Monday said, unless the Supreme Court decides on the Ayodhya issue, the Bharatiya Janata Party BJP cannot do anything about it
All India Majlis-E-Ittehadul Muslimeen (AIMIM) party president Asaduddin Owaisi on Monday said, unless the Supreme Court decides on the Ayodhya issue, the Bharatiya Janata Party (BJP) cannot do anything about it.
The comment came as a reaction to a statement made by Uttar Pradesh Deputy Chief Minister Keshav Prasad Maurya, where he said, "People have faith that Supreme Court's judgment will come soon and obstacles in the constructions of Ram Mandir will be removed. Either the judgment will come soon or we will find a solution through dialogue. Third option of passing a law in the Parliament is also open."
Commenting on the same, Owaisi said, "They (BJP) have been failed on real issues like crashing economy, unemployment and national security, therefore, they have come to speak about a temple. They don't want to wait for the Supreme Court order. In a way, this is contempt of Supreme Court. Unless the matter is decided by the Supreme Court they can't do anything constitutionally."
The Hyderabad MP also spoke on Congress member Navjot Sidhu hugging Pakistan Army Chief Qamar Javed Bajwa during his recent visit to the country. He said, "Our Prime Minister also went to Nawaz Sharif's house uninvited, and hugged him. Rahul Gandhi and Prime Minister Modi hugged in Parliament also. Giving a hug has become the latest fashion these days; however I am not a fan of this fashion".
Owaisi also criticised Uttar Pradesh Chief Minister Yogi Adityanath on Hapur lynching case. He said, "Qasim was killed openly in Hapur, his killers confessed in a channels sting operation that they did not even let him drink water. What did the Uttar Pradesh Chief Minister do about it? He may be Yogi of a temple, but first, he is the chief minister and has taken oath of the Constitution."