Four students drown in Krishna river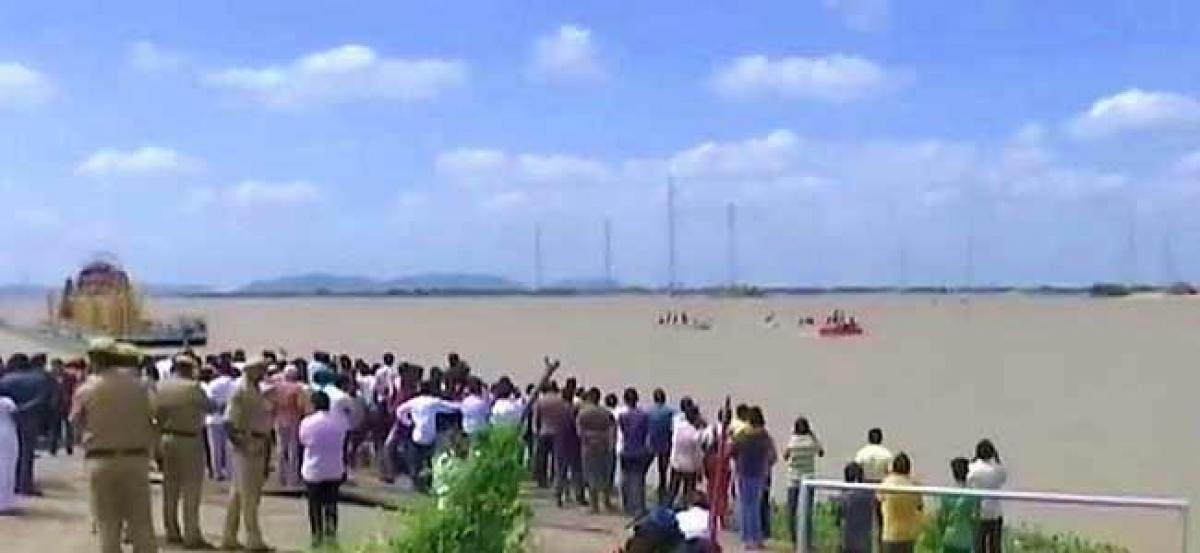 Highlights
Four students drowned in Krishna river on Tuesday The incident took place at Gundimeda in Tadepalli Mandal in Guntur district
Four students drowned in Krishna river on Tuesday. The incident took place at Gundimeda in Tadepalli Mandal in Guntur district.
As per the details, seven students had gone for a trip to the Krishna river. Four of them took a dive into the water and went for a swim.
However, in the process, they drowned.
The students were identified as Shiva, Neelam Kranthi Kumar, Neelam Shashi and Dinesh. All of them hailed from Chirravoru village and the bodies are yet to be found. Police have launched rescue operations but the bodies are yet to be retrieved. Further details are awaited.