Water released into Nagarjuna Sagar Left Canal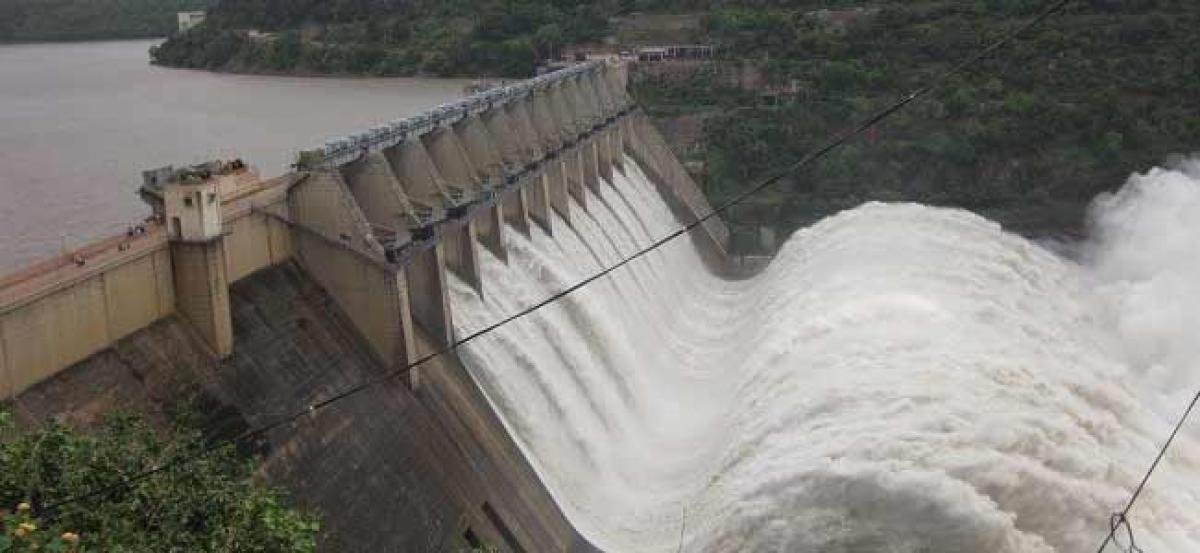 Highlights
Power and SC Development Minister G Jagdish Reddy on Thursday formally released water into the left canal from Nagarjuna Sagar Project NSP
Power and SC Development Minister G Jagdish Reddy on Thursday formally released water into the left canal from Nagarjuna Sagar Project (NSP).
The water is aimed to provide irrigation facility to Kharif crops in 6.5 lakh acres under Zone-I (Nalgonda district) and Zone-II (Khammam district).
Speaking on the occasion, he asked the officials of Irrigation department to be alert until the water to be reached the tail end areas of the ayacut under NSP Left canal.
Stating that the farmers are happy with the cultivation as they received investment required under Rythu Bandhu scheme, Jagdish Reddy said that the fertilizers and seeds were supplied to them in advance with the water being released simultaneously to the crops in the ayacut through 42 lifts on the left canal.
The officials are taking measures to fill village tanks and drinking water resources including Udhaya Samudram to review drinking water problem in any area in the district.
Keeping in view the farmers in the ayacut of NSP left canal facing problems in getting irrigation facility and delay in the release of the water to the canal in united Andhra Pradesh, the Minister suggested to the farmers to utilize the water released carefully and avoid the wastage.