Cloth detected in woman's stomach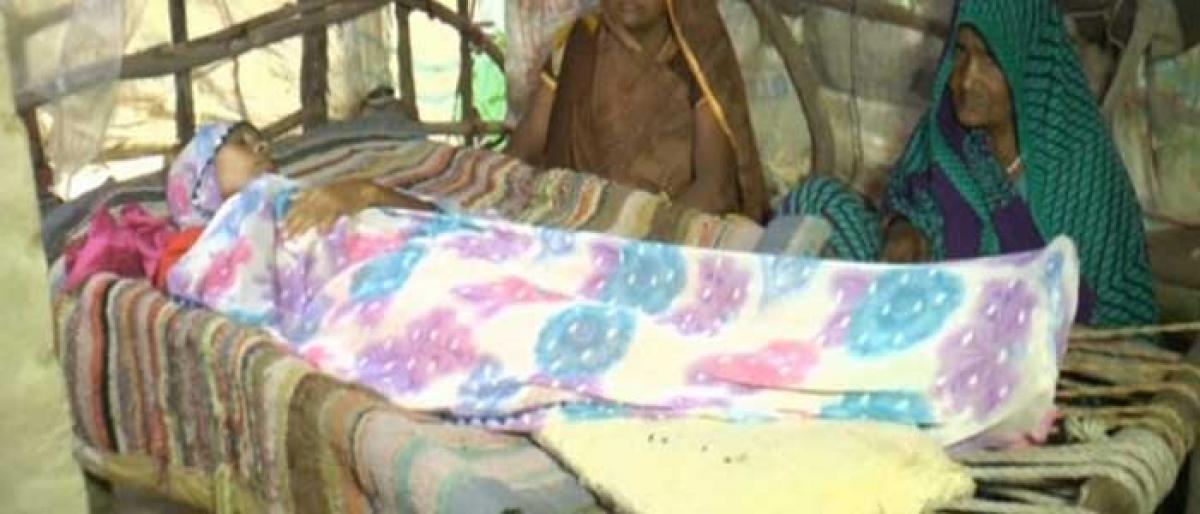 Highlights
In yet another incident of medical apathy, a woman was discharged from a district hospital with a piece of cloth inside her stomach post a surgery in Uttar Pradeshs Etawah district
​Etawah,Uttar Pradesh: In yet another incident of medical apathy, a woman was discharged from a district hospital with a piece of cloth inside her stomach post a surgery in Uttar Pradesh's Etawah district.
Speaking to ANI, the woman's husband claimed that a doctor of the district government hospital left a piece of cloth in her stomach during the operation.
"When she complained of pain, the doctor referred her to a private hospital. The cloth has been removed after another operation but she is still bleeding," he added.
Furthermore, the woman's son said that in spite of the medical negligence, the doctors charged money to operate on the woman to remove the piece of cloth after she started to bleed post her surgery.
"We took her to the hospital when she was bleeding, we were called twice after she complained of pain. We did an Ultrasonography and then the doctors saw a piece of cloth inside her stomach. However, they took money again to operate," he said.
Even after the piece of cloth was removed, the woman complained of pain and was later diagnosed with cancer, after which she was referred to a hospital in Lucknow. However, the family was unable to give previous medical records of the woman, as the earlier doctor was unwilling to cooperate.
Taking cognisance of the incident, Chief Medical Superintendent of the district hospital said a discussion would be initiated in the matter.
"Discussion will be initiated with both the parties. If the victim's family files a written complaint, an investigation will be done," said Dr SS Bhadoria.
Meanwhile, the family of the victim appealed to the government to provide medical aid for the patient's treatment after facing a financial crunch post the incident.