248 party workers died by hearing M Karunanidhi's death: DMK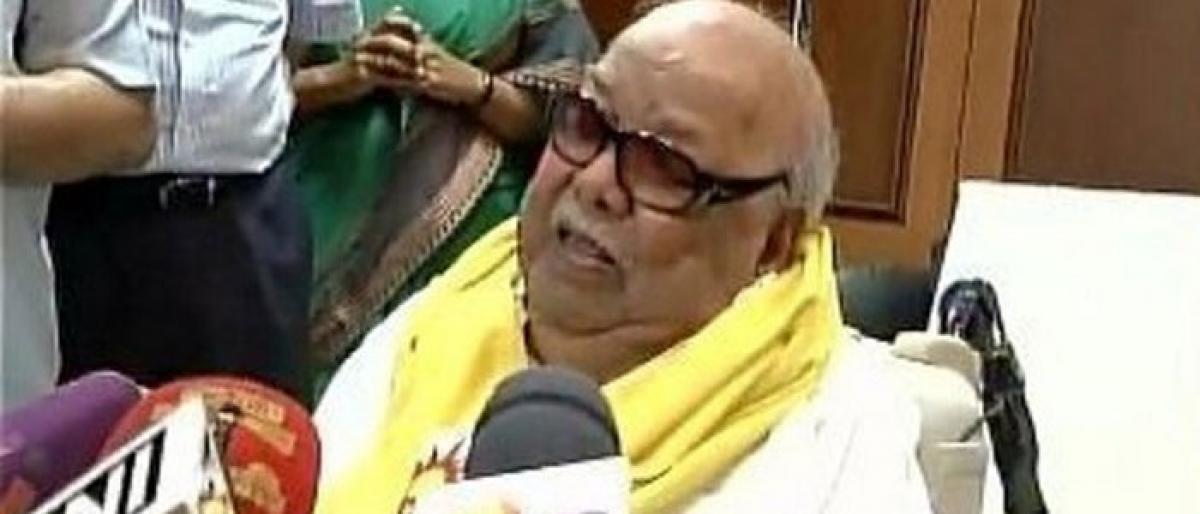 Highlights
DMK said that 248 party workers died, who were shocked by the death of M Karunanidhi The party has announced a consolation of Rs 2 lakh to their families
Chennai: On Tuesday, the DMK said that 248 party workers died, who were shocked by the death of M Karunanidhi. The party has announced a consolation of Rs 2 lakh to their families.
At the party general council meeting, they said, "After knowing about the hospitalisation and failing health of Karunanidhi and later his death,248 party workers died."
"This general council resolves to provide a solatium of Rs 2 lakh each totaling Rs 4.96 crore to their families," said the DMK.
M Karunanidhi died on August 7 here in a private hospital after suffering from illness for a long time.