MP Kavitha Challenges Congress Party Over Political Asylum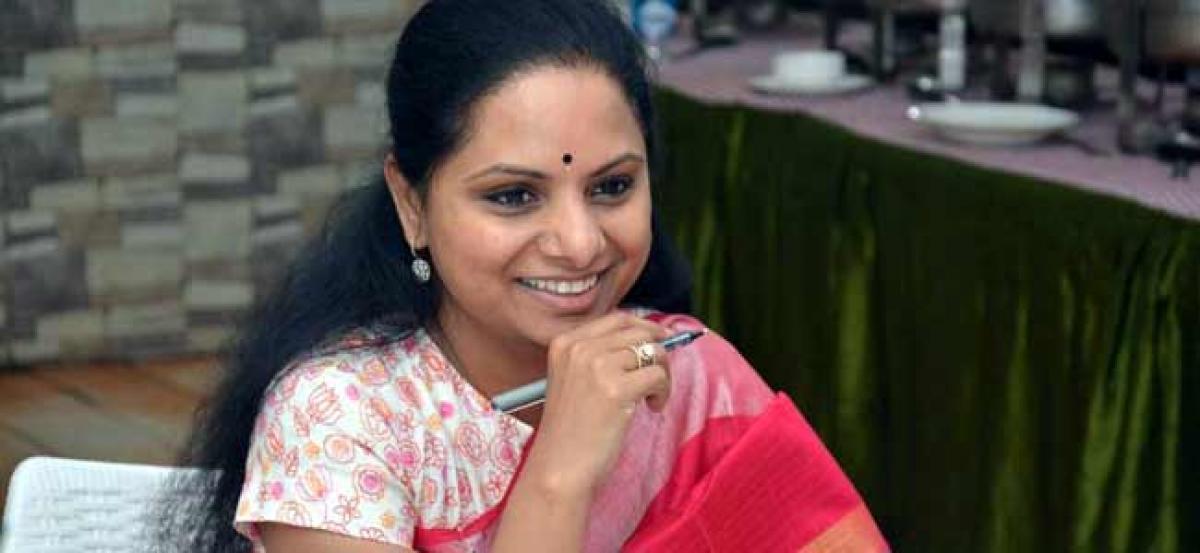 Highlights
Nizamabad MP Kavitha challenged Congress party leaders of quitting politics if they prove the TRS government has not sanctioned funds less than Rs 2000 crore per constituency
Nizamabad MP Kavitha challenged Congress party leaders of quitting politics if they prove the TRS government has not sanctioned funds less than Rs 2000 crore per constituency.
Speaking to media, Kavitha said that she does not have any idea on early polls in the state adding that she will proceed legally if they spread allegations on the TRS party."The people have accorded 100 per cent marks for the TRS rule and it will emerge victorious in next elections irrespective of when they are held," MP Kavitha asserted.
She also said that Congress party is spreading false allegations against TRS government fearing of its win in the upcoming elections. MP Kavitha further said that they have only rented the buses to bring the people to Pragati Nivedana Sabha and not borrowed.