TRS wants non-BJP, non-Congress alliance, MP Kavitha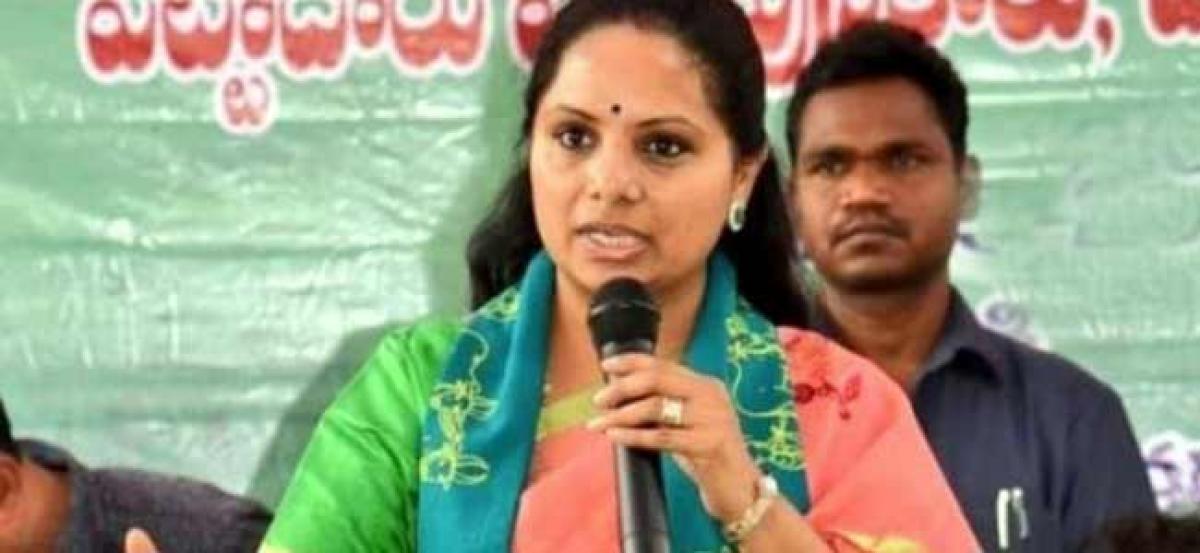 Highlights
Nizamabad MP Kavitha on Wednesday that the TRS wants nonBJP and noncongress alliance at the centre
Nizamabad MP Kavitha on Wednesday said that the TRS wants non-BJP and non-congress alliance at the centre.
Addressing reporters at Kongara Kalan, Kavitha said the TRS proposed massive public meeting Pragati Nivedana Sabha is going to be a mother of all meetings which will have the presence of 25 lakh people on September 2. She further continued that the meeting will also have chief minister K Chandrasekhar Rao's speech for one and half hour where he will present all the achievements done by the TRS government. The Nizamabad MP also said that they are expecting 25,000 people from each constituency to attend Pragati Nivedana Sabha.
MP Kavitha also asserted that TRS is going to win in the next elections irrespective of when they are held adding that the party does not have any interest to associate with either BJP or Congress party.
Speaking on the opposition parties, she said that BJP will not get any seat in the next general elections which has five assembly seats now. And the Congress party will become a distant rival for TRS, she added.