Pragati Nivedana Sabha: Special powers to IPS officers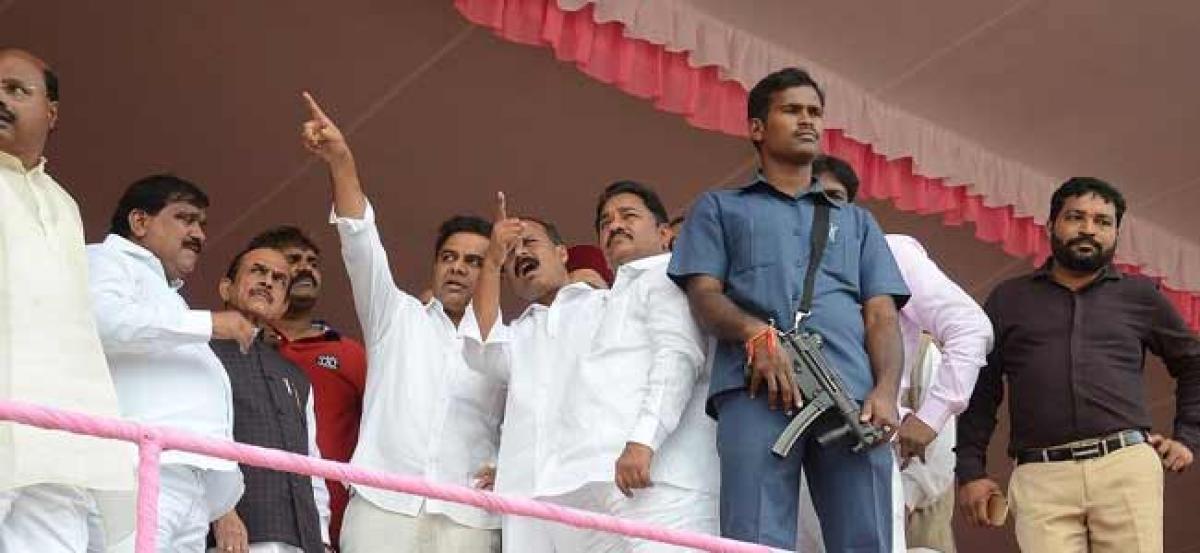 Highlights
In the view of massive public presence at TRS big meeting Pragati Nivedana Sabha, the government alloted special powers to IPS officers in the state
In the view of massive public presence at TRS big meeting Pragati Nivedana Sabha, the government alloted special powers to IPS officers in the state.
Additional deputy general of Law and Order Jitender have been appointed as the coordinator of the meeting while Rachakonda police commissioner Mahesh Bhagwat serves as an in charge.
Other officials like Cyberabad police commissioner Sajjanar would render services as security in charge. Traffic additional police commissioner Anil Kumar, SP Ranganath will look after the traffic and vehicles parked at the meeting.
Besides providing security to Chief Minister K Chandrasekhar Rao, SP Koti Reddy are asked to serve as Route clearance in charge.
Warangal police commissioner Ravinder will allow the public inside the meeting. DCP Janaki Sharmila, SC Shashidhar Raju will work as public co-ordinators and Vikram Jeet Duggal was asked to serve as the podium in charge.