KCR to dissolve assembly soon drops hint at Pragati Nivedana Sabha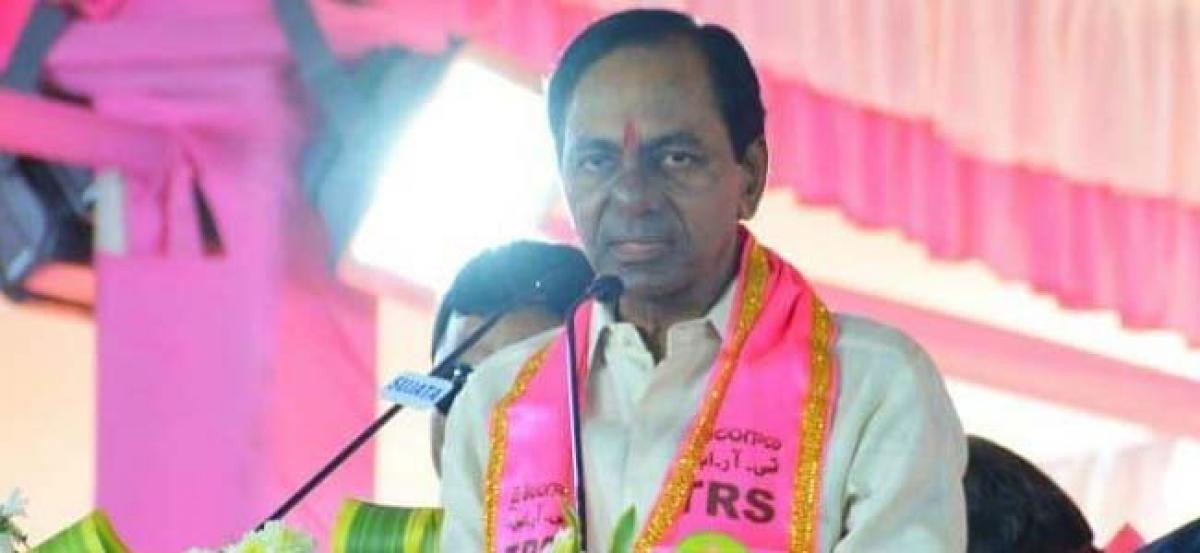 Highlights
TRS public meeting Pragati Nivedana Sabha has become a blockbuster hit amidst the speculations of advancing the elections in the state
TRS public meeting Pragati Nivedana Sabha has become a blockbuster hit amidst the speculations of advancing the elections in the state.
Though the chief minister has not uttered a word on pre-polls, his decision of holding another cabinet meet on election manifesto has given enough clues that he might dissolve the assembly in the second week of this month. He also said the meeting would also discuss on the new welfare schemes that have to be carried out in the state soon.
In the past two months, KCR has held key discussions with the Prime Minister Narendra Modi of organising early assembly polls along with the states like Rajasthan, Madhya Pradesh, Chattisgarh and Mizoram so that he would not lose his focus on the assembly seats. It is also learnt KCR is ready to go for parliament elections in next year.
The division of the assembly and Lok Sabha elections might become easier for KCR to win against opposition parties. He would announce to dissolve the assembly later this week.
Even the centre is also in the favour of KCR's proposal and has assured of deploying paramilitary forces in the months of November and December in the state for early elections.