YSRCP Leaders Meet Andhra Labour In Bengaluru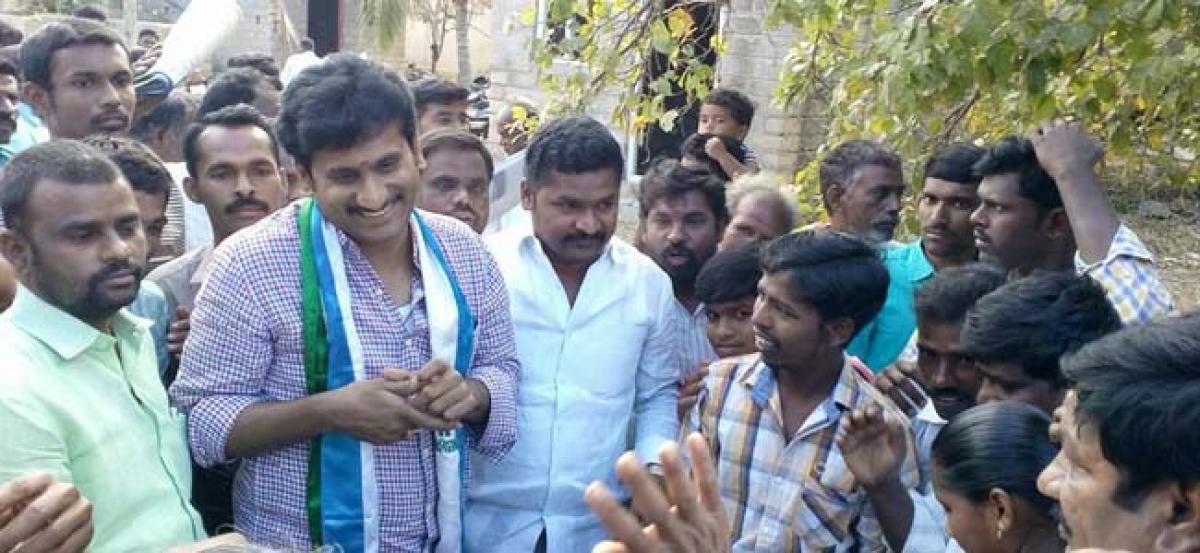 Highlights
YSR Congress Party leaders T Prakash Reddy, Shankar Narayana and Nadeem Ahmed met the labour migrated from Andhra Pradesh particularly from Anantapur district to Bengaluru for thier livelihoods
YSR Congress Party leaders T Prakash Reddy, Shankar Narayana and Nadeem Ahmed met the labour migrated from Andhra Pradesh particularly from Anantapur district to Bengaluru for thier livelihoods.
The YSR Congress leaders alleged that the migration of workers from Andhra to Bengaluru in search of jobs is increasing as Chief Minister N Chandrababu Naidu failed to create employment in the native places.
Poor are also shifting to Kerala. After coming YSR Congress to power, all the migrated labour will be brought back to their native places and provide employment.