JEE mains to be held online only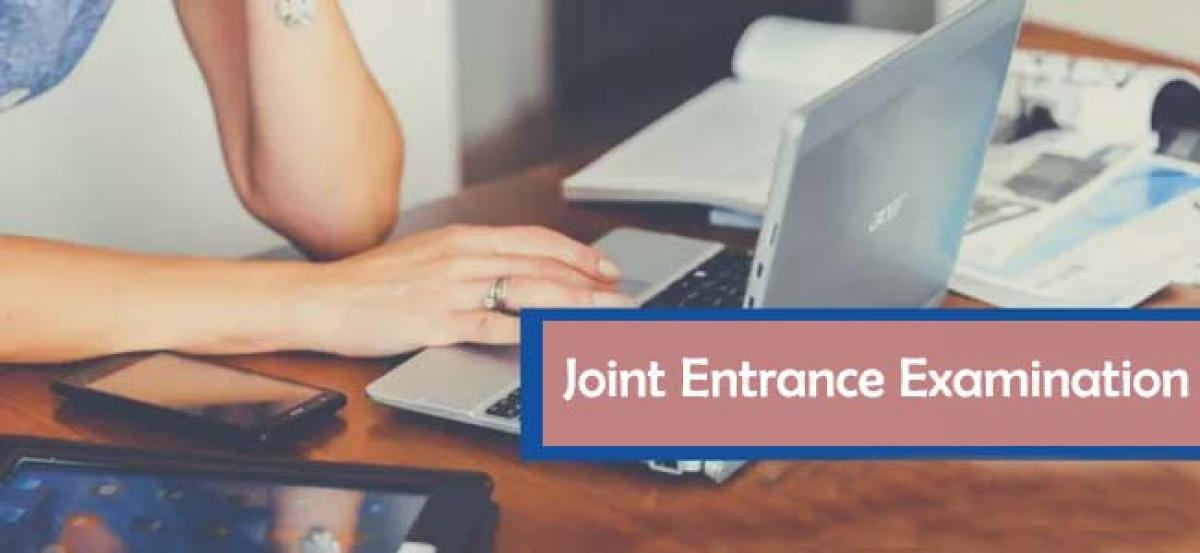 Highlights
The Joint Entrance Examination JEE Mains for admission into nationallevel educational institutions such as the Indian Institute of Technology IIT, National Institute of Technology NIT and Indian Institute of Information Technology IIIT would be held online from this year onwards
The Joint Entrance Examination (JEE) Mains for admission into national-level educational institutions such as the Indian Institute of Technology (IIT), National Institute of Technology (NIT) and Indian Institute of Information Technology (IIIT) would be held online from this year onwards.
As part of this, as many as 19 examination centres have been set up in AP. The centres are in Anantapur, Bapatla, Bhimavaram, Chirala, Chittoor, Eluru, Guntur, Kadapa, Kakinada, Kurnol, Nellore, Ongole, Rajahmundry, Srikakulam, Tadepalligudem, Tirupati, Vijayawada, Visakhapatnam and Vizianagaram. There would be seven centres in Telangana. As many as 1.5 lakh common service centres have been set up for submission of applications and for providing clarifications to the candidates across the country.
An online test practice centre has also been set up in the JEE website to enable the students to rehearse the examination. The test centre would be available from Monday till Friday from 2 AM till 4 PM for the candidates. On Saturday and Sunday, the test centre would be available from 10 AM till 4 PM.