Hyderabad: OU student activist attempts suicide against assembly dissolution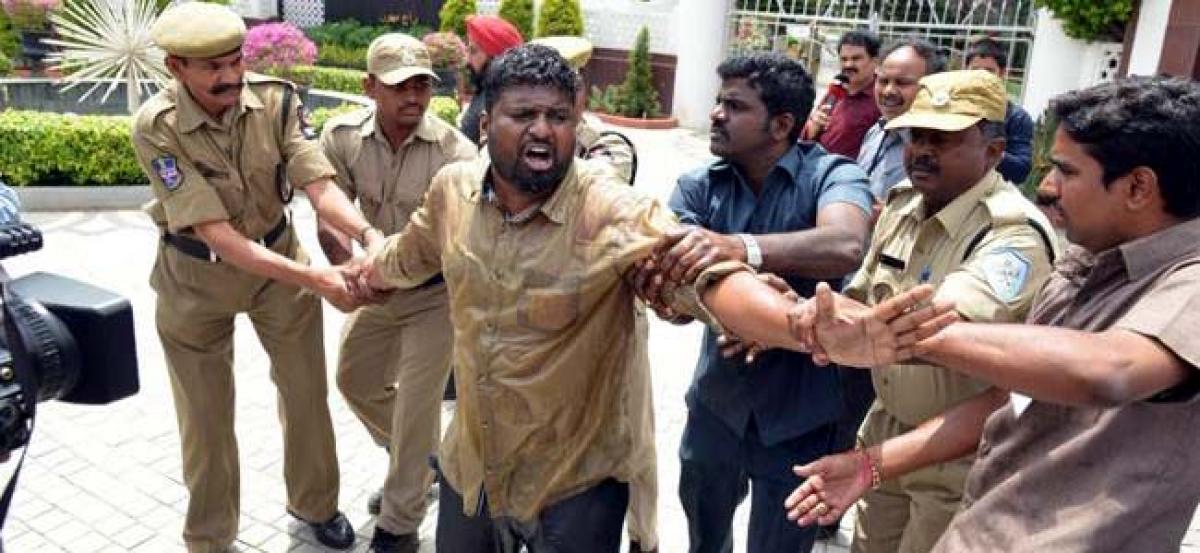 Highlights
A Telangana social student activist of Osmania University attempted suicide at Raj Bhavan today afternoonBoppani Eshwar tried to immolate himself by pouring kerosene on him However, the security at the Raj Bhavan foiled his attempt Before attempting suicide, Eshwar wrote a letter to the government questioning as what they have done for the Telangana martyrs in a letter
A Telangana social student activist of Osmania University attempted suicide at Raj Bhavan today afternoon.
Boppani Eshwar tried to immolate himself by pouring kerosene on him. However, the security at the Raj Bhavan foiled his attempt. Before attempting suicide, Eshwar wrote a letter to the government questioning as what they have done for the Telangana martyrs in a letter.
In the letter, he alleged that the TRS government has compared the Congress governance with the British rule. "The students had lost their education and jobs by taking part in the Telangana agitation. The government has neglected them by not proposing any welfare programmes to them," the letter stated.
He also slammed the government as how can they go for early polls without doing anything for the Telangana agitators.