Hyderbad: Punters held from gaming house in Nampally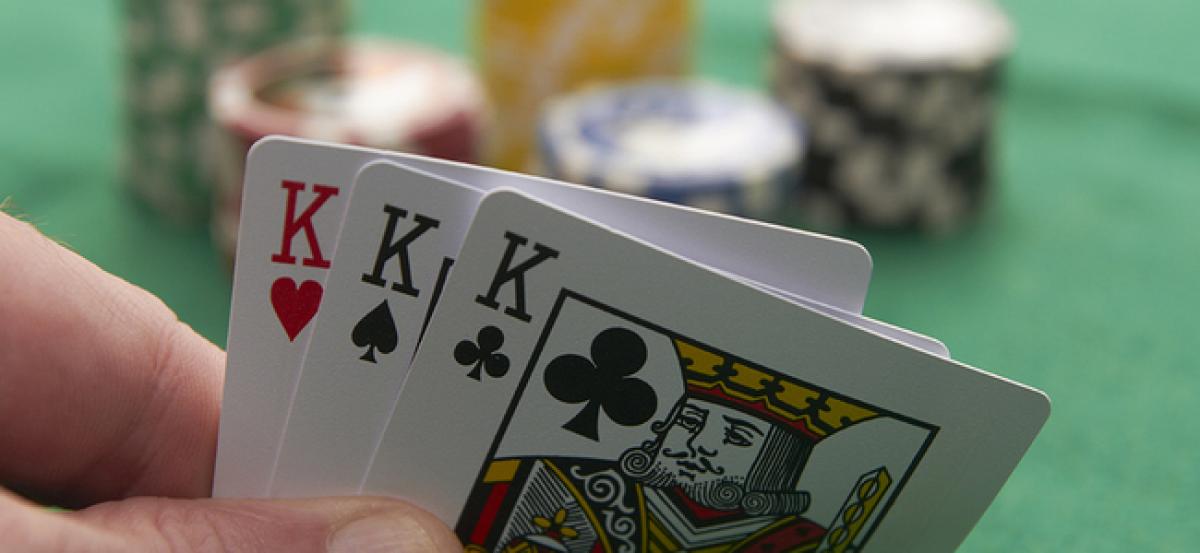 Highlights
The city task force police detained nine persons from a gaming house in Nampally on Friday
The city task force police detained nine persons from a gaming house in Nampally on Friday.
The arrested were identified as Md Ishaq (35), an organizer; Md Azizuddin (42), Ifthekar Ahmed (42), B Shiva (31), Habeebulla Khan (46), Md Dilwar (62), Md Haji (62) , Md Yousuf (63) and Md Ghouse (40).
According to police, the organiser Md Ishaq works in a private firm as an office boy. He would organise games of Three Cards by charging Rs 300 per customer after his working hours. On a tip-off, the police raided the gaming house and seized Rs 40,900 cash, playing cards and mobiles.
They registered a case and are probing into it.