ECI team to hold talks with Collectors, SPs today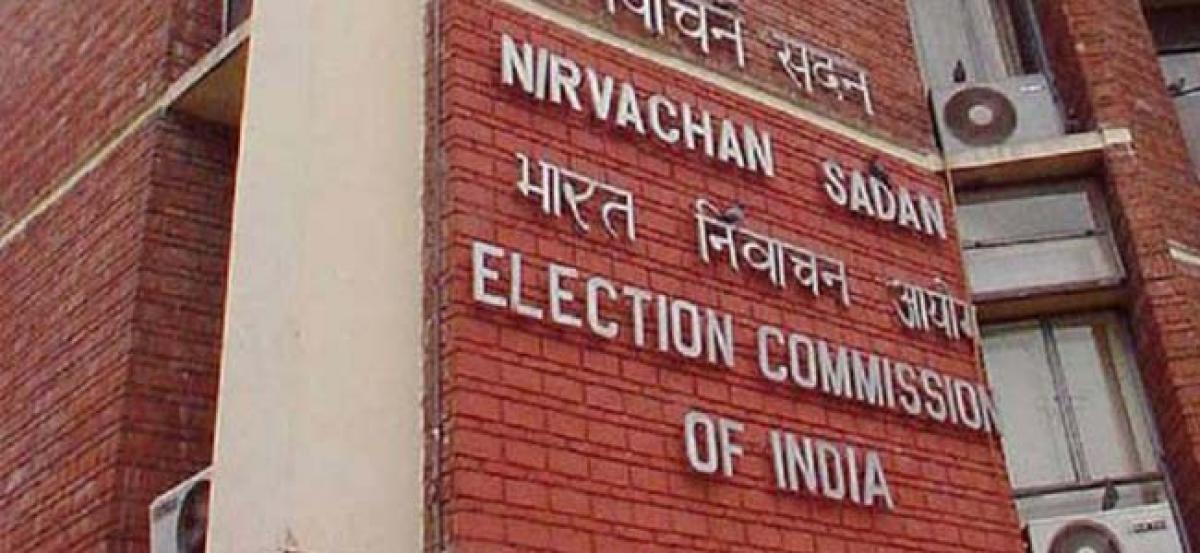 Highlights
The sixmember team of Election Commission of India headed by Senior Deputy Election Commissioner Umesh Sinha which arrived Hyderabad yesterday is to hold a meeting with the district collectors and Superintendents of Police today
The six-member team of Election Commission of India headed by Senior Deputy Election Commissioner Umesh Sinha which arrived Hyderabad yesterday is to hold a meeting with the district collectors and Superintendents of Police today.
The ECI team included Deputy Election Commissioners Sandeep Saxena, Sudeep Jain, Director General Dilip Sharma and Dhirendra Ojha and Principal Secretary Sumit Mukherjee.
Along with the collectors and SPs, the team also directed other 31 district officials to take part in the meeting. After a day-long meeting, it is learned that the ECI team will address a press conference in the evening after 4.15 pm. After the press conference, the team will return to Delhi.
The officials of ECI on Tuesday met Chief Electoral Officer Rajath Kumar at Secretariat and leaders from eight recognised political parties to seek their suggestions on advancing the polls. And after that the ECI held private talks with each political party followed by a meeting with Chief Electoral Officer, nodal officers, State police officials, Income Tax, Excise and Transport Department officials for an hour.