HCL Company inaugurated in Vijayawada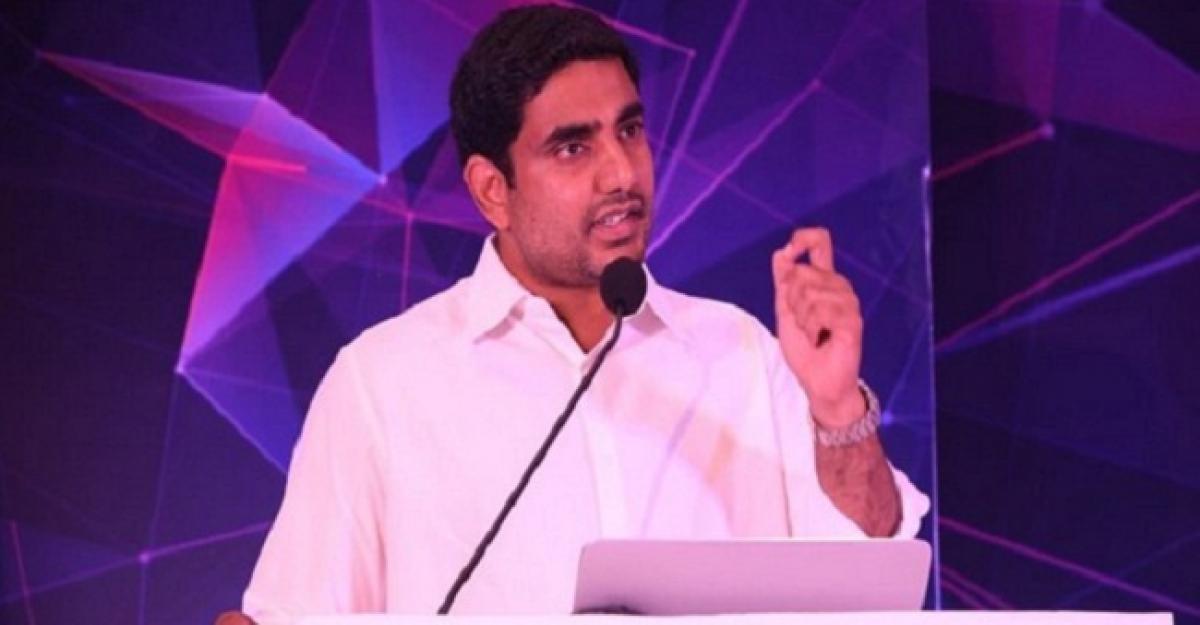 Highlights
Andhra Pradesh IT Minister Nara Lokesh on Thursday inaugurated HCL State Street Company at Medha Tech Park in Vijayawada, which will create jobs in IT sector in the state
Vijayawada: Andhra Pradesh IT Minister Nara Lokesh on Thursday inaugurated HCL State Street Company at Medha Tech Park in Vijayawada, which will create jobs in IT sector in the state.
The company, which is a joint venture between HCL Company of India, and State Street Company of USA, is expected to provide 1,000 high-end jobs in capital markets, fund administration and investment.
In the inaugural ceremony, Lokesh said, "The Government is committed to economic development and providing more opportunities to the young workforce of the state. I am confident that the opening of this centre will help unlock the talent potential of the state and offer the great platform to local talent to pursue global opportunities."
Recalling his meeting with Chairman of HCL Enterprise, Shiv Nadar, the minister said, "I had met with Shiv Nadar of HCL almost a year ago and invited to set up a branch in Andhra Pradesh. He accepted the invitation as he has a strong belief in our state Chief Minister N Chandrababu Naidu. The HCL State Street has given 300 jobs as of now and will provide 700 more jobs soon. The HCL branches across the country have 30 per cent of Telugu employees as well. HCL has developed a special platform to provide training to the students while in college itself. We will provide skill development in association with HCL. We have also allocated a land to HCL in Amaravati. They will start construction work on October 8. Our government has created 36,000 jobs in the IT sector as well. We are working towards the target of one lakh IT jobs by 2019. We will provide all facilities and cooperation to those who want to set up IT Companies in Andhra Pradesh."
Meanwhile, Corporate Vice President of HCL Technologies Anoop Tiwari said, "I would like to thank the Andhra Pradesh government and Nara Lokesh for their support to HCL Technologies. We are confident that our expanding presence across Andhra Pradesh will boost employment and skill development opportunities for the youth of the state who will be able to access these opportunities in their hometowns."