Pregnant Woman Thrown out from Train In Andhra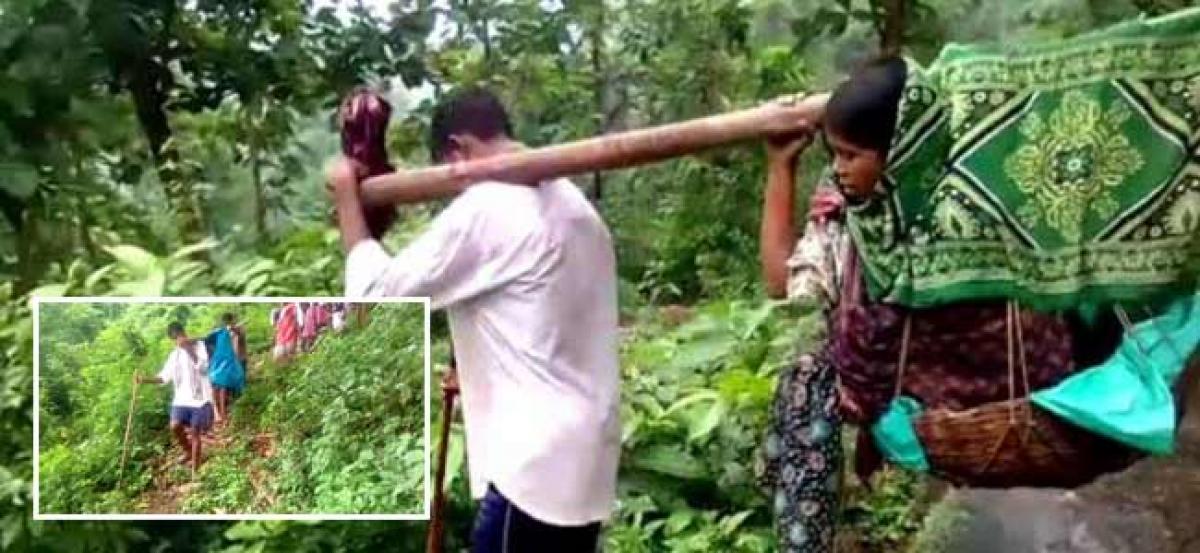 Highlights
In an inhuman act, a four month pregnant woman was thrown out of the running train at Eluru Powerpet police station in West Godavari district It is learnt that a group of youth from Bihar travelling in the same train committed the offence
In an inhuman act, a four month pregnant woman was thrown out of the running train at Eluru Powerpet police station in West Godavari district. It is learnt that a group of youth from Bihar travelling in the same train committed the offence.
Alerted the victim's husband also jumped out of the train and shifted the injured to nearby hospital with the help local people.
The couple were travelling to West Bengal from Secunderabad. Police launched investigation in the incident.