Pranay Murder Case, ' Love Birds' Seek Police Protection In Andhra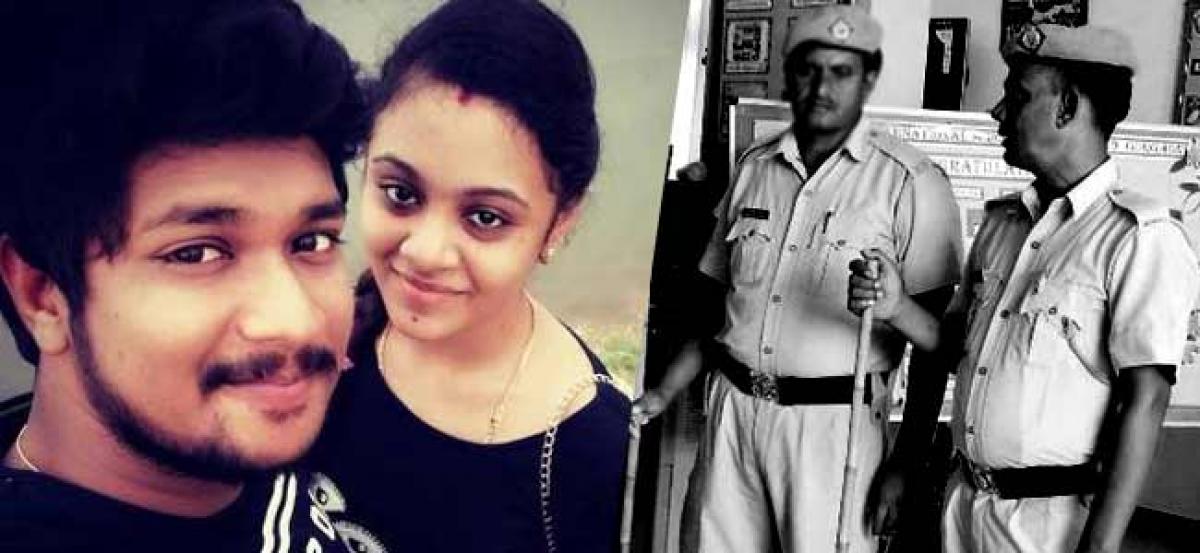 Highlights
The murder of Pranay for marrying inter caste marriage cast a shadow on the safety of lovers in Andhra state Two pairs of lovers approached police seeking police protection as they received threats from thier family
The murder of Pranay for marrying inter caste marriage cast a shadow on the safety of lovers in Andhra state. Two pairs of lovers approached police seeking police protection as they received threats from thier family.
The newly wedded couple B Shiva Deepti Reddy from Gudur in Nellore district and Vijay Kumar from Kadapa district got married recently. Deepti parents are highly influential persons and threatened Vijay if he did not leave away. The couple requested police to provide protection.
In another incident, Sampath Kumar from Tadepallygudem and Nasrin from Chebrol fell in love. They also got married. Unable to cope the pressure from the girl's parents, lovers requested West Godavari SP to protect them from the threats. The SP ordered to conduct counselling to the family members of the lovers.