Rahul Takes Soft Corner On Chandrababu In Public Meeting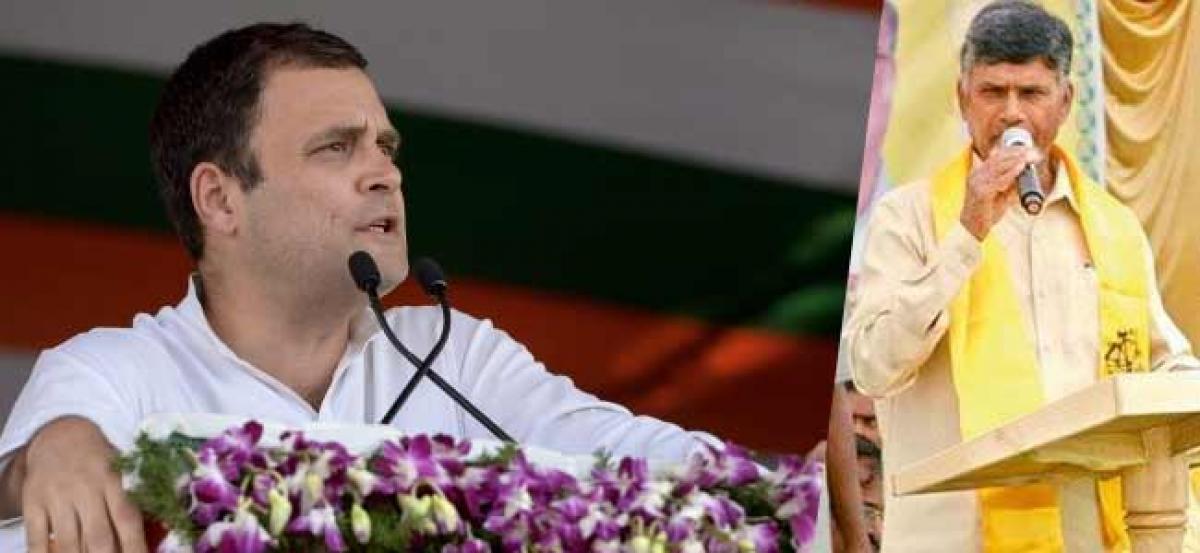 Highlights
AICC President Rahul Gandhi stayed away from criticising Andhra Pradesh Chief Minister N Chandrababu Naidu in the public meeting conducted in Kurnool Instead, the Congress leader fired a salvo at Prime Minister Narendra Modi
AICC President Rahul Gandhi stayed away from criticising Andhra Pradesh Chief Minister N Chandrababu Naidu in the public meeting conducted in Kurnool. Instead, the Congress leader fired a salvo at Prime Minister Narendra Modi.
Rahul confined to exposing Modi's failures including granting special status to Andhra Pradesh, Rafael deal, Vijay Mallya episode etc.
He did not mention the Chandrababu's U turn on special status and support to special package announced by the Centre.