TJS President Kodandaram visited Varavararao house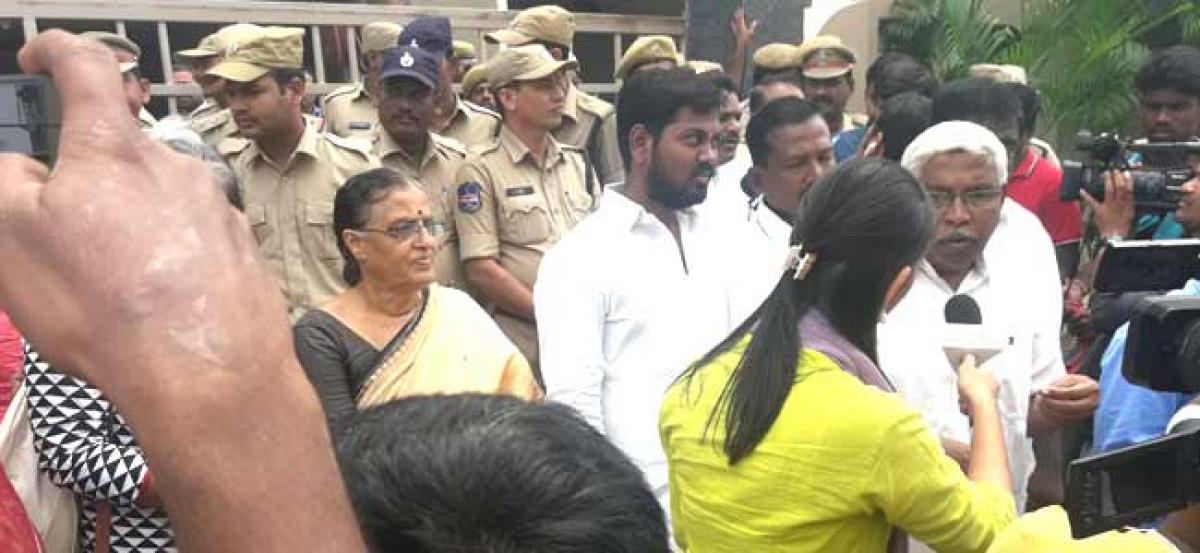 Highlights
Telangana Jana SamithiTJS president Professor Kodandaram visited Varavararao Rao house in Gandhi nagar on WednesdayAs the case was in hearing and Varavararao Rao in house arrest police not allowed Kodandaram to meet him Varavararao wife Hemalatha came outside their residence and spoke to Kodandaram
Telangana Jana Samithi(TJS) president Professor Kodandaram visited Varavararao Rao house in Gandhi nagar on Wednesday.As the case was in hearing and Varavararao Rao in house arrest police not allowed Kodandaram to meet him. Varavararao wife Hemalatha came outside their residence and spoke to Kodandaram.
He extended his support to Varavararao Rao and demanded the Government to withdraw the cases against Varavararao Rao. He criticised the government for making false baseless allegations against varavararao. Kodandaram believed that court will take appropriate decision on the case and justice will come in favour of varavararao rao.As per as varavararao rao health is concerned,kodandaram said government should carefully deal with the health of varavararao rao.
Speaking to the media Hemalatha rao said police is not allowing anybody inside and making troubles for the apartment flat owners.She said based on the court decision their future plan of action will be finalised.