Bathukamma festivities to begin from October 9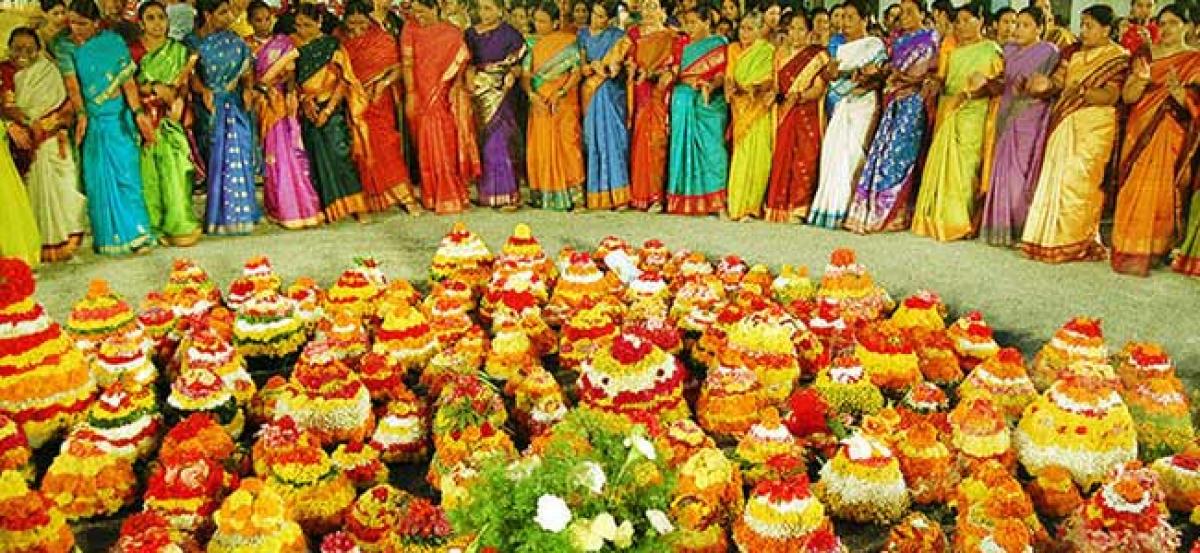 Highlights
The festivities of floral festival Bathukamma to start from October 9, 2018 Bathukamma has been recognised as the state festival after the formation of Telangana state
The festivities of floral festival Bathukamma to start from October 9, 2018. Bathukamma has been recognised as the state festival after the formation of Telangana state.
This year the celebrations will be held from October 9 to October 17. The government on Monday announced the dates of the festival with the main programme of Saddula Bathukamma to be held on October 17.
It also directed all the district collectors to make elaborate arrangements for the festival along with beautifying the temples and water tanks.