Vijayawada: Rs 30 lakh found in RTC bus, 2 held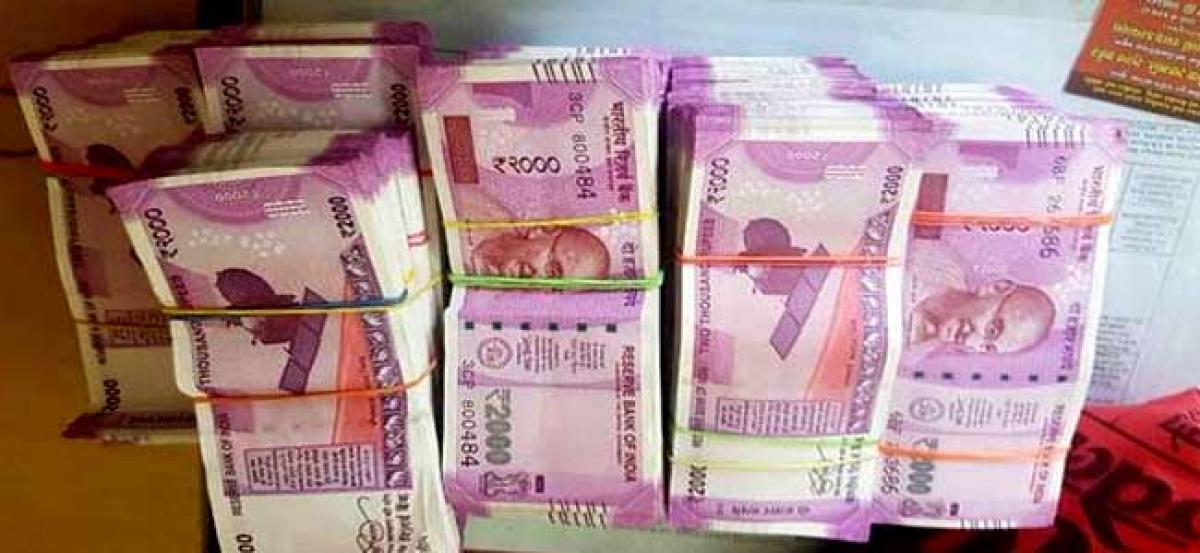 Highlights
An amount of Rs 30 lakh in notes of Rs 2000 have been found in an APSRTC bus which is heading to Vijayawada from Vishakapatnam
Vijayawada: An amount of Rs 30 lakh in notes of Rs 2000 have been found in an APSRTC bus which is heading to Vijayawada from Vishakapatnam.
The task force police arrested two people who were carrying the money in a bag. On the other hand, the police also caught hold of two men with 50 kg ganja on the bus.
The police who raided the bus on a tip-off of transporting ganja in the bus also found the huge amount of money.